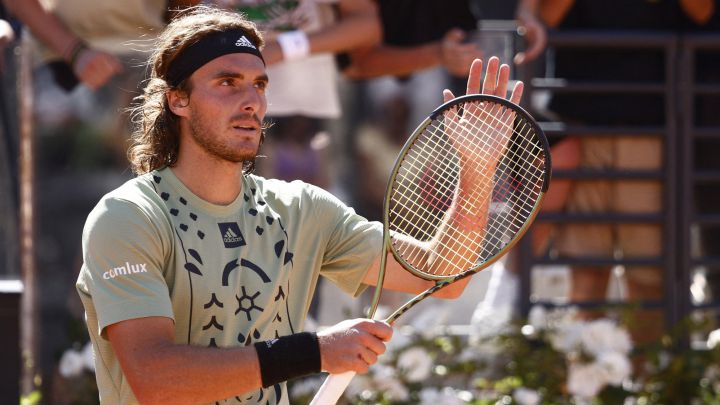 Stefanos Tsitsipas and Alexander Zverev will meet again in the semifinals of a Masters 1,000, a week after doing it in Madrid, with a victory for the German. In Rome there will be an instant revenge of that match in which it will be the twelfth face-to-face duel (7-4 for the Greek).
Tsitsipas earned that chance by beating Italian idol Jannik Sinner in two sets (7-6 (5) and 6-2 in 2h27), whom he had beaten in three of their four meetings, two of them in Rome., where Sinner beat him in 2020. The Athenian shone with the serve (10 aces) and took good advantage of his break options (3/6), while saving five of the six that his rival had. Stefanos is the year's leader in victories, with 30, 12 of them on gravel. The end of the game was marked by the fainting of a spectator.
Zverev, meanwhile, avenged the loss against Christian Garín in Munich 2019, when the Chilean won the title there. The Teuton prevailed, this time by 7-5 and 6-2 in 1h51, with 25 winners, four of them direct service. On Thursday, Sascha reached 100 victories in Masters 1,000 (now he has 101) and he is one of 17 active players to have reached at least that number.
Results of the Masters 1,000 in Rome