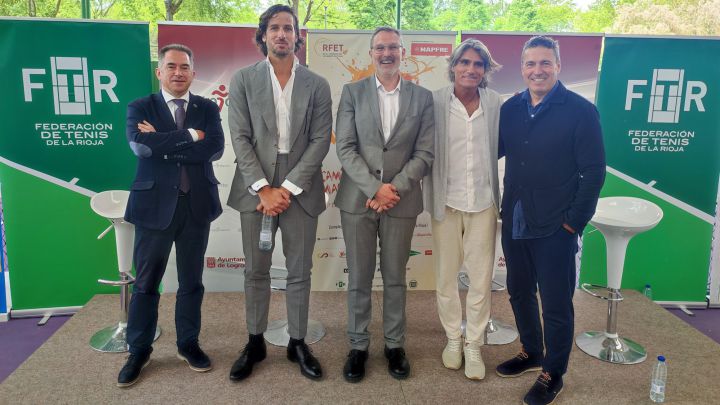 The tennis player and director of the Mutua Madrid Open, Feliciano López, has stressed that when the tournament schedules are set, it is already known that for some players "they can be worse" but "all parties must be taken into account" such as international television or sponsors.
Feliciano López has thus responded to a question from EFE about the criticism of tennis players such as Novak Djokovic or Alexander Zverev about the schedules of the Madrid tournament, with some matches played late at night.
The director of the organization of the tournament, who has participated in Logroño in the presentation of the Spanish Children's Tennis Championship -which will be held in the capital of La Rioja in July-, stressed that the last edition of the Mutua Madrid Open "has been tremendous, the best edition I can remember".
"People really wanted to return to the tournament, to experience one day at the Mutua Madrid Open, after two very difficult years"stressed López, who also alluded to the fact that "we have been lucky enough to see an edition full of emotions, in which, in some way, the past, the present and the future of tennis have faced each other" and "in the end Carlos Alcaraz won with an incredible match".
In terms of schedules, he stated, "in the end it is very difficult to please everyone" and "we have been aware for some time that it ends late" he admitted and acknowledged"that there are players who, especially on the day of the semifinals, have a small disadvantage compared to the first to qualify".
But "there are commitments with international television" that affect the schedule, just as the men's final is scheduled "after the Spanish Television newscast," he said.
"We try to make it as fair as possible and we are working on it, but counting on all the parties and interests that are involved"has concluded the tennis player and director of the Mutua Madrid Open, who has coincided on the courts of Las Norias, in Logroño, with one of the members of Novak Djokovic's work team, Pepe Imaz from La Rioja.