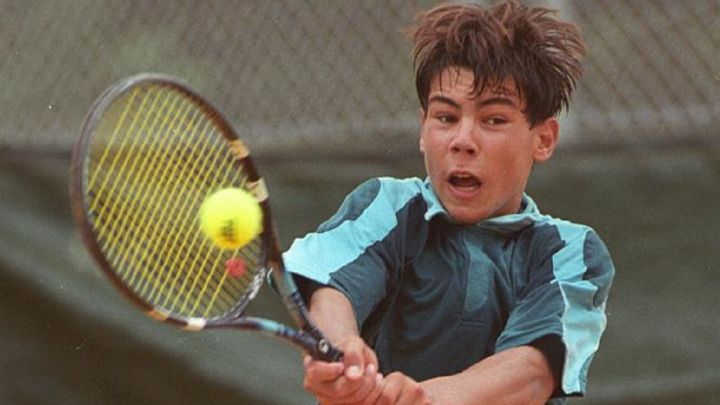 September 24 is a date indicated in the calendar of Rafa Nadal's history and sporting career. This Friday marks 20 years since the name of the tennis player from Manacor appeared for the first time in the ranking of the ATP circuit.
It happened after a very young Rafa Nadal, just 15 years old, disputed the ATP Challenger Tour tournament in Seville after receiving an invitation in the week of September 17 to 23, 2001. In this tournament Nadal beat Israel Matos in the first round by a double 6-4 to get his first victory as a professional and that allowed him to add his first 5 points in the ATP ranking before falling in the round of 16 against Italian Stefano Galvani.
With the 5 points achieved Nadal managed to write his name for the first time in the ATP ranking on September 24, 2001, where he appeared in position 1002 before climbing the ranks in 2002 while competing in ATP Challenger Tour and ITF tournaments as well as making his debut on the ATP circuit at the Mallorca tournament.
That was the beginning of the trajectory of a Rafa Nadal who, since then, has managed to win 20 Grand Slam among the 88 titles that he treasures in his record, surpass 1,000 victories as a professional and also be the protagonist of a ranking that he has led for 209 weeks (sixth in the historical ranking) and that has seen him finish as number 1 in the world in 2008, 2010, 2013, 2017 and 2019.