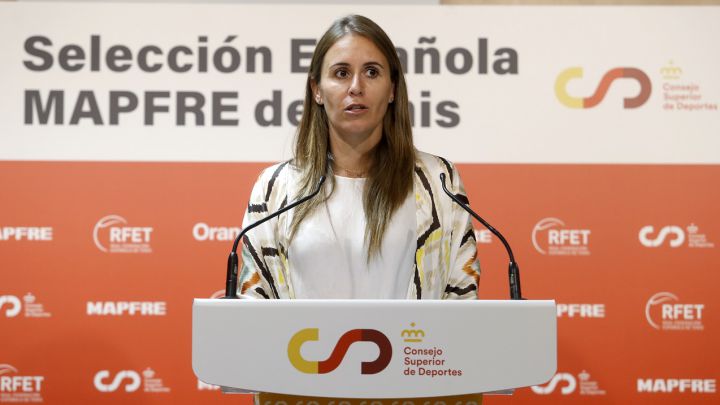 A little less than a month before the new Billie Jean King Cup (former Federation Cup), Captain Anabel Medina announced the five members of Spain who will fight for the title from November 1 to 6 in Prague: Garbiñe Muguruza, Carla Suárez, Paula Badosa, Sara Sorribes and Nuria Parrizas, as AS announced. It will be in a new edition, which will be played in the style of the new Davis Cup, in one week and in the same city. Anabel Medina announced the list at the CSD in Madrid with the company of the Canarian Suárez, who with this appointment will play her last tournament as a professional player, Miguel Díaz, president of the Federation, and José Manuel Franco, president of the CSD.
"We have a unique opportunity to score our sixth title in Prague. It is a very competitive team that will do very well, I have no doubt. Hopefully we can celebrate a joy next month ", President Díaz said the event. Anabel Medina, accompanied by a smiling Carla Suárez, also took the opportunity to congratulate Muguruza on her recent title in Chicago and stressed that both Badosa and Parrizas will be their debut as part of the team. "I don't want to forget Bolsava, Arruabarrena, Giorgina … they are all responsible for us playing this final phase. I remember that tie in La Manga, to stay in the World Group. It was a turning point ", highlighted the Valencian.
Franco, president of the CSD pointed out that "they will surely achieve success, although the success of participating and giving everything you already have in advance". Spain is in Group C of the competition and will debut on Monday, November 1, facing Slovakia at the O2 Arena in Prague. Two days later, access to the semifinals against the United States will be played on center court. Each tie will be played to the best of 3 matches: 2 singles and one doubles. The winner of each group will qualify for the semifinals in which A will face C and B against D. In Group A will be France, Russia and Canada; in Group B will play Australia, Belarus and Belgium; and in Group D the Czech Republic, Germany and Switzerland will compete.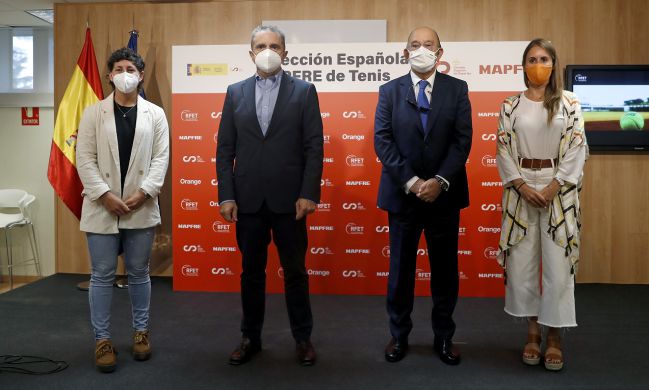 "Spanish women's tennis in the last year and a half has taken a tremendous leap in quality. We have a complicated group, but that's what a World Cup has.. The United States is a very powerful rival, we will see their list and we will begin to prepare the duel. In the team competition, the ranking does not matter, the players … We have to focus on ourselves, on four years' work. You have to fight to win, be ambitious "added Medina, who highlighted the complexity of making the list: "It is always difficult. You would like to have all the players who have passed through the team, but you can only bring five. Talking with those who are left out is difficult. Spain aspires to the highest. She has won this competition five times and we dream of a sixth to vindicate our women's tennis ", he concluded.
Carla Suárez will play her last professional tournament in Prague, with Spain, and will say goodbye definitively to the competition. "It has been quite an evolution. At the end of 2019 I said that 2020 would be my last year. Then came the pandemic, my illness, this competition was canceled, it was postponed for this year … I had that illusion of being in the tournament and Anabel knew it. The decision was his and I thank him for wanting to count on me and now I only have in mind to prepare myself and be 100% in Prague, "the Canarian told AS. A farewell at his height.