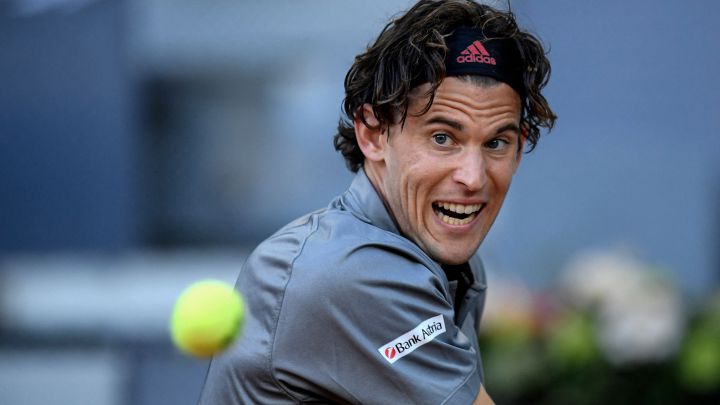 Dominic Thiem is already beginning to see the light after a 2021 season that has been a real nightmare for him due to injuries, especially after the wrist injury he suffered last June at the Mallorca Championships which made him resign for the second half of the season.
This Monday the Austrian tennis player has published a message on his social networks in which he affirms to his followers that he will not undergo any surgery on his wrist, something that would have complicated and lengthened Thiem's ​​return period to the courts. "I have one important thing to say to you. I have been to Belgium to decide if I needed surgery on my wrist or not and fortunately I have good news. I do not need surgery. My wrist seems more stable and seems to be doing well."
Thiem also revealed that the most important thing now is to continue exercising the wrist, albeit wisely, in order to be able to train again on a tennis court after several months without picking up the racket. "Next week I have to make my wrist more flexible and also strengthen it, do everything I can to get ready to play tennis again. I am very nervous. It has been a long time without picking up a racket. and honestly, I missed him. "
Thiem, who last year rose to world number 3 and won his first Grand Slam at the US Open, He has lived through a difficult 2021 season in which he has accumulated 9 victories and 9 defeats by no title in addition to having fallen to eighth position in the ATP ranking. A slowdown to a progression that the Austrian tennis player hopes to recover in the 2022 season without injuries.