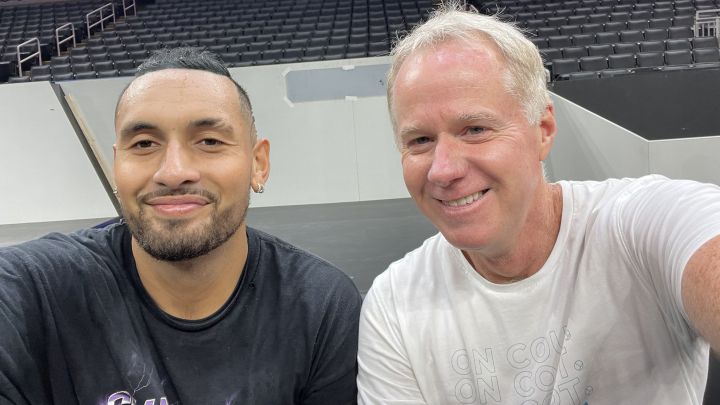 Nick Kyrgios looks to the Laver Cup for his great opportunity to redeem himself after a discreet 2021 season, in which he has added seven victories for another seven defeats and that have made the Australian tennis player has dropped to 95th place in the ATP rankings. After a good start to the year with good performances in Melbourne and the Australian Open and his retirement due to injury at Wimbledon, Kyrgios has lost in the first round of the Washington tournament, the 1,000 Canadian Masters and the US Open, so he needs this tournament to regain sensations on the court.
And is that the Laver Cup is one of the tournaments that Kyrgios likes the most, since the Australian has been one of the main banners of the World team in its first three editions. In the first edition of 2017 in Prague Kyrgios beat Tomas Berdych and planted a great battle against Roger Federer in the match that ended up deciding the title. In 2018, in Chicago, Kyrgios could not do anything against Federer, who beat him in two sets, and in the 2019 edition in Geneva Kyrgios again made the Swiss suffer, who, as in 2017, managed to prevail in the decisive super tie-break of the third set.
However, Kyrgios' statistics in the Laver Cup in doubles are immaculate.. The Australian has formed a couple with his great friend Jack Sock in the three editions and in all of them they have won their matches. In 2017 they beat Tomas Berdych and Rafa Nadal in three sets, in 2018 they gave Grigor Dimitrov and David Goffin no option and in 2019 Kyrgios and Sock defeated Rafa Nadal and Stefanos Tsitsipas in three sets.
Kyrgios has been one of the great advertising claims of the Laver Cup for this fourth edition of the tournament, since the organization has shared many of his videos from previous editions and has even dared to train with several young talents in one of the events prior to the start of the competition as well as posing with Patrick McEnroe, vice captain of the World team. And what better setting than the TD Garden, the home of his beloved Boston Celtics (a team of which he is a confessed follower), to see Nick Kyrgios in action again, who wants to become the hero that gives the World team its first Laver Cup title.