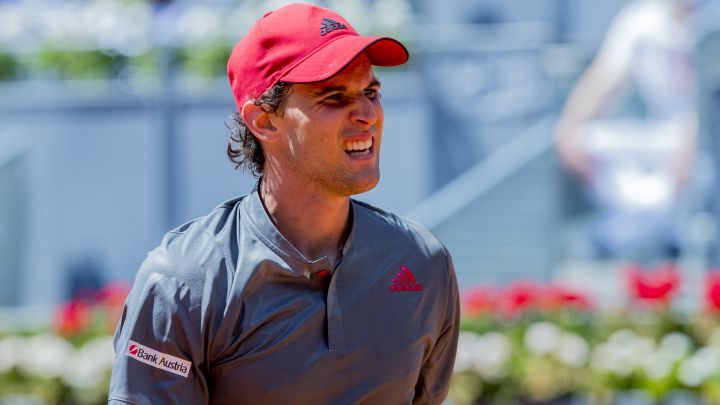 The Austrian Dominic Thiem, injured in his right wrist about ten months ago, announced this Monday that he has once again postponed his return to tournaments until clay court competitions, so he will skip the ATP Masters 1000 Indian Wells 2022 and the ATP Masters 1000 Miami Open.
In a statement published on the social network Instagram, The 28-year-old tennis player assured from Indian Wells (California, United States), where he is training, that his wrist "is perfectly" and his hand "is getting better and better".
However, he considers that It still requires more preparation to return to tournaments.
"Actually, I had very good weeks of training. The wrist is perfect, the hand is getting better and better, but I still decided to withdraw my registration for Indian Wells and Miami, to compete on clay," said Thiem, who became number 3 in the ATP ranking but due to his inactivity in recent months he has dropped to 50th place.
He explained that the sand is still the surface on which he feels most comfortable.which is why it will be "perfect to start there".
"I would have loved to play in the United States, I feel sorry for my fans. The last time I played here, I won," added the 2020 US Open winner.
According to the Austrian agency APA, at the moment Thiem has not made public the calendar of his next planned competitions.