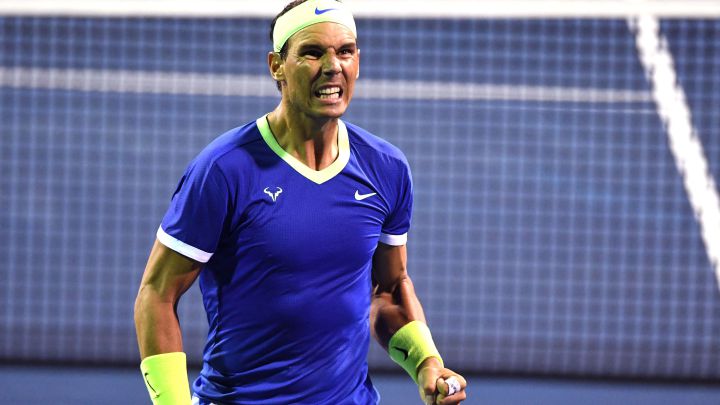 Rafa Nadal continues to make history in the world of tennis not only for being one of the three tennis players with the most Grand Slam in history, with 20, matched with Roger Federer and Novak Djokovic, but for holding a record that is already impossible for the Swiss and still very distant for the Serbian.
And it is that Nadal is the tennis player who has been in the Top-10 of the ATP ranking for the most weeks consecutively with 836 after it surpassed Jimmy Connors' 789 on November 9.
The Tennis.com portal has wanted to give more magnitude if possible to this figure counting it in days. In total, Nadal has already chained 6,000 days in the Top-10 of the ATP rankings after climbing to these prestigious positions for the first time on April 15, 2005.
In fact, the portal compares some events that have happened since the first time that Nadal entered the Top-10, such as that Carlos Alcaraz and Coco Gauff were just one year old, that the Big Three only added 4 of the 60 Grand Slam they have currently or that Barack Obama had only been a senator for a few months. Some examples of the magnitude of the milestone achieved by Nadal, who hopes to continue maintaining these privileged positions in 2022 after his break in this final stretch of 2021 to deal with his foot injury.