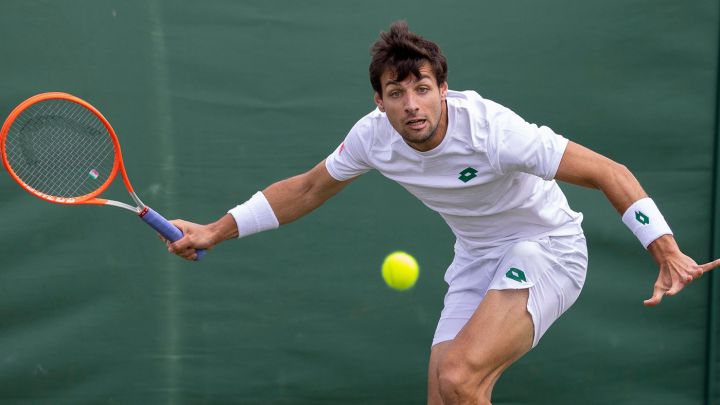 Carlos Taberner and Bernabé Zapata were the only Spaniards who won at the start of the Wimbledon qualifier, postponed to Tuesday due to the flooding on Monday due to torrential rains in the adjacent fields of Roehampton.
Taberner overcame the Argentine Andrea Collarini (6-4 and 6-2) without excessive difficulties and will face the British guest Anton Matusevich this Tuesday in the second round. And Zapata beat the Italian Alessandro Giannessi (7-6 (5) and 6-3) and will meet the wayward and unpredictable Australian Bernard Tomic, who suffered to overcome a tie in which he confessed in a very graphic way that in a time of the party had "shit on."
The veteran Tommy Robredo fought to fall in the super tie-break of the third set against the Czech Machac (7-5, 4-6 and 10-8). And Mario Vilella also succumbed in three sets against the Russian Kuznetsov (6-4, 6-7 (5) and 6-2).
In the women's box, full of defeats of the Navy. Lara Arruabarrena lost against the Croatian Fett (7-6 (3) and 7-5) and Georgina García Pérez, against the Ukrainian Kalinina (double 6-1). This Wednesday Nuria Parrizas will compete against the French Ponchet, Cristina Bucsa, against the Romanian Bara, Irene Burillo, against the Bulgarian Tomova, and Esther Guerrero, who will be seen with the French Dodin.