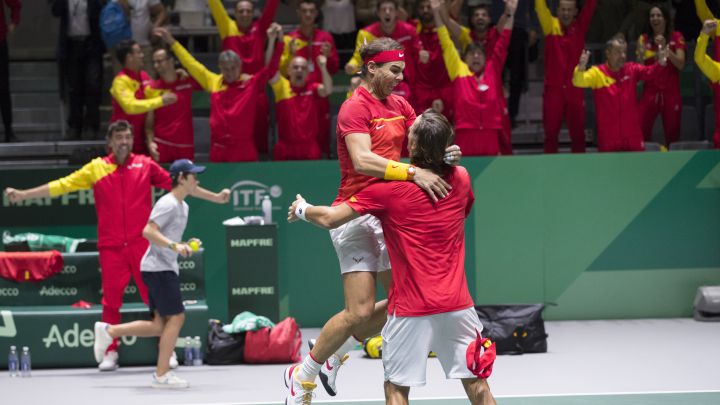 Croatia, runner-up team in 2021, Spain, France and the United States, according to the current world ranking by country, will be seeded in the draw that on the 31st will make up the groups for the next Davis Cup tennis finals, from September 14 to 18.
The International Tennis Federation (ITF) and the company Kosmos Tennis, manager of the tournament, announced this Thursday the heads of series and the format of the draw, which will be held in London.
Russia will not be able to defend the title for the sanctions that weigh on his country for the invasion of Ukraine.
The 16 countries in the final phase have been divided into four groups. The four seeds are in group 1 and the remaining 12 have been divided into groups 2-4 according to the latest Davis Cup standings.
Last week Bologna (Italy), Glasgow (Great Britain), Hamburg (Germany) and Malaga (Spain) were announced as venues of the group stage of the final.
One country from each pot will enter each of the four groups and the four host countries will be placed in different groups.
The top two teams in each group will advance to the knockout stage of the Davis Cup Finalwhich will be held in a venue not yet announced from November 23 to 27.
In the knockout stage draw, the four group winners will meet the four group runners-up in the quarterfinals.
The draws for the World Group I and World Group II qualifiers 2022 will also take place on March 31.
Groups for the final phase draw
1. Croatia, Spain, France and the United States
2. Germany, Canada, Italy and Great Britain
3. Kazakhstan, Belgium, Serbia and Argentina
4. Sweden, Australia, the Netherlands and South Korea.