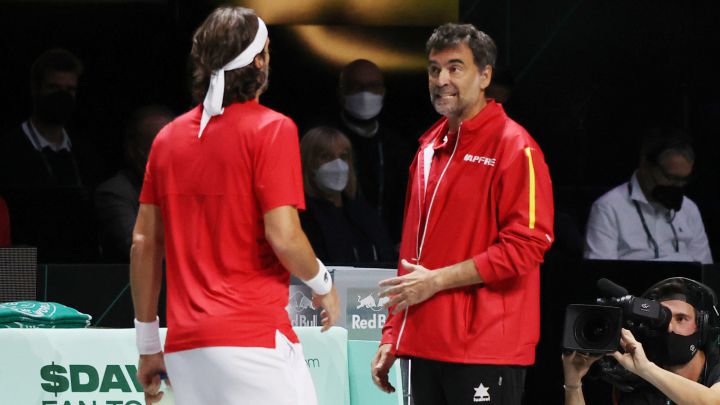 The defeat of Spain against Russia (2-1) in the group stage of the Davis Cup finals, which left her out of the quarterfinals, has another consequence. The still champion would have to play a playoff (at home or away, depending on the rival) on March 4 and 5. That, if you do not receive one of the two invitations that the Davis Cup Committee will award on Sunday. By ranking (Spain is currently third) it seems likely.
In 2022, Davis will leave Madrid with a probable course to Abu Dhabi (United Arab Emirates) and will change the format again: 16 teams instead of 18 and four groups. Thus, the two finalists will have a direct place, the two guests and the 12 winning teams of the March crosses that will take place the week before Indian Wells will be added.
In that playoff, the teams eliminated in these finals will enter (Spain, Ecuador, Canada, France, Czech Republic, Australia, Hungary, Colombia, United States and Austria) and those from the promotion phase from Group I (South Korea, Brazil, Finland, Slovakia, the Netherlands, Japan, Argentina, Belgium, Romania and Norway). Excluding the two guests.
Spain, with the victory of Feliciano López (40 years old) against Andrey Rublev (5th in the world) and with a Feliciano-Granollers doubles that won the first set, had very little to do to reach the rooms. "I would give a ten to the whole team. With all the problems we have had with our best men (Nadal, Bautista and Alcaraz), we have competed like animals ", valued the captain, Sergi Bruguera.
In addition, the elimination also means fewer resources for the Spanish Federation. With the 2019 title, a million euros was entered that facilitated programs for the base. Now, it drops to about 250,000.