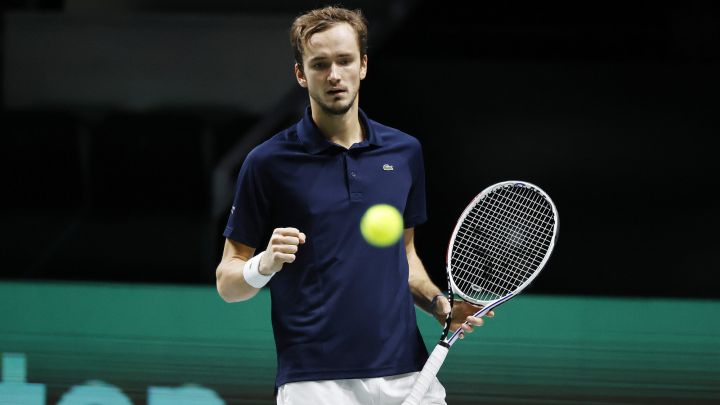 The Davis Cup tie between Spain and Russia left us a curious fact to see how Daniil Medvedev's Russian Tennis Federation, world number two, allowed Novak Djokovic's Serbia to reach the quarterfinals, the world number one, as one of the best second teams in the group stage.
Medvedev himself joked about this at the post-match press conference, where he confessed that he received several messages from Serbian people during the match. "It's funny, but during the game we started getting messages from some people from Serbia, let's call it that because I won't tell you from whom. They said 'Come on guys, we believe in you'. But anyway our goal was to win the tie. No we choose who to leave out, if Spain or Serbia. We just wanted to win and we are glad we did. "
With their victory against Spain, the team of the Russian Tennis Federation, who was already guaranteed a place as one of the best seconds thanks to Medvedev's triumph over Carreño, managed to finish first in Group A to meet Sweden in the quarter-finals, while Djokovic's Serbia will seek a place in the semifinals against surprising Kazakhstan.