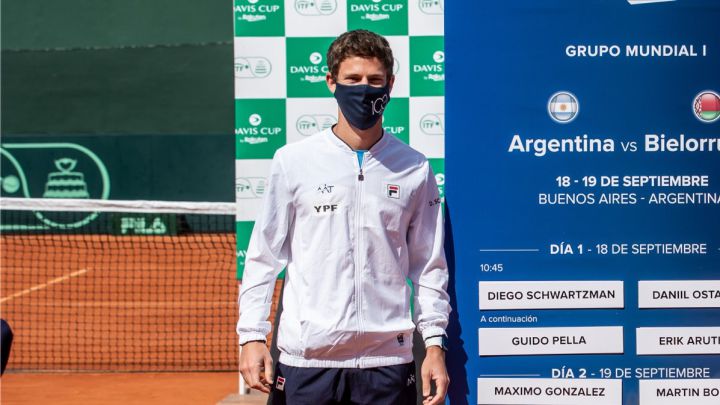 Diego Schwartzman, together with his team mates, he faces this weekend the challenge of return Argentina to the Davis Cup World Group against Belarus. "We are competing well. We have a very good team for this type of series and complete to return to the World Group. I think we are for that and this is a first step. We will play against opponents that we do not know. We have to focus on our own." , emphasized the Peque in the hours before the first game.
At this press conference, the number 1 of the Argentine team also had time to assess the current affairs of the Big Three, which is not going through its best moment with the injuries of Rafa Nadal and Roger Federer, and the emotional disappointment that it supposed for Novak Djokovic the loss at the US Open to Medvedev.
"Changing of the guard? It could be and it is logical that it happens. Perhaps the illogical thing was that every year we asked ourselves how long they were going to hold on winning everything. Perhaps this year and a half both Rafa and Roger had some injuries. Djokovic continues in a very high level and all they are still legends who do it in the best way and that if they are physically well they are still the best. Afterwards, I think there are many very good players from a very young age, such as Rublev, Tsitsipas or Zverev, who took a while for the maturation process to make that change ", confessed a Schwartzman who has not lived one of his best seasons after finishing the last year in the top-10.