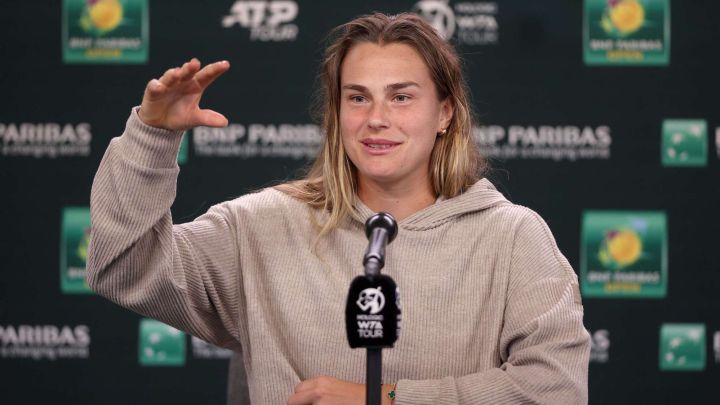 Aryna Sabalenka, born in Belarus, a country that supports Russia in the offensive against Ukraineexpressed his support for the Ukrainian players and assured that he will have no problem wearing the ribbon with the colors of the country's flag that these days suffers a military invasion, and that world tennis governing bodies make available to those who want to use it during games in Indian Wells, within the campaign Tennis Plays for Peace (Tennis plays for peace).
"I can use it. I don't feel bad doing it. I feel like people need our support. I just hope they understand that we're all really worried. I think even the word 'sad' isn't even the right one. We all care about them and we all hope for the best and for peace," said Sabalenka, who will debut on Saturday in the second round against Italy's Paolini.
"I'm trying not to look at my phone too much right now, because everything I see makes me really sad."said Sabalenka on the day of attention to the media. "Every time I pray for peace." "I don't feel bad for the Ukrainian players. I still talk to everyone and we remain friends, but at the moment everyone is worried. There is no happiness inside the player area. Not like it used to be. Everyone is really worried, but we still talk to each other. It's not a conflict between us," Aryna warned.