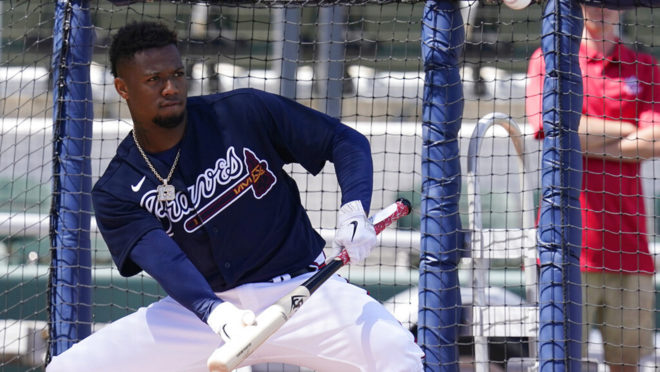 Ronald Acuña Jr is ready to return with the current champions Atlanta Braves. The star outfielder continues to recover from cruciate ligament tear that he suffered eight months ago, but, although he feels ready to play in the first game of the season, the team thinks otherwise.
Acuna returned to the training with the team in addition to doing the base walk having a 95% of recovery, but the green light has to be given by the team so that it can make its appearance in the diamonds.
"If it were up to me, I'd say I'd be ready for opening day. But we all know that it is not my decision. So either way, I'm going to be ready," he told the media.
recovery for Acuna has been difficult, especially not being in the World Series last year. He was injured in July in a game between Braves and Marlins.
Acuña Jr., 24, was batting for .283 with 24 home runs and 17 stolen bases in just 82 games in 2021.