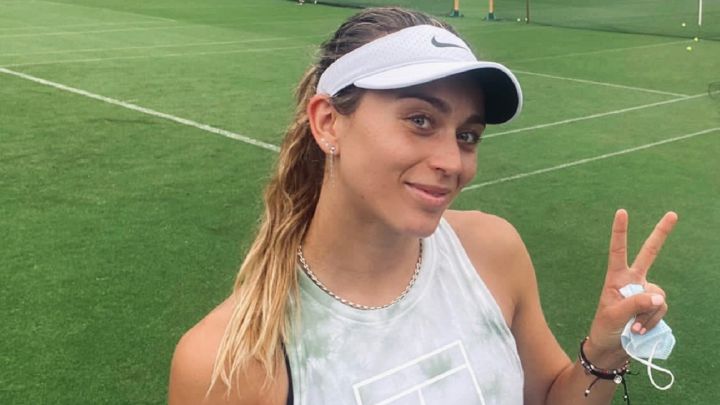 Paula Badosa (New York, 23 years old) prepared her return to competition in Madrid after training for a few days in Marbella. On Thursday he traveled to Eastbourne (England), where the grass season will start next week with a view of Wimbledon, a tournament that excites him and in which he hopes to do a good job after a success at Roland Garros. About all that he spoke with AS.
Do you think this year's experience in Paris changes your career and your life?
I think it is in the whole dirt tour where there was a big change, a step forward. I already said it in Madrid, that there was a new Paula and I wanted to change. Then I did well in Belgrade and in Paris. I am having regularity and I want to continue like this. I hope that the fact of being in the quarterfinals of a great tournament will be repeated as soon as possible. And also to learn from the mistakes I made.
What are you most satisfied with about your performance in the gravel campaign?
I'm happy with many things, but what satisfies me the most is having taken the step to compete against the best in the world, believing that I can be there. I have recovered my essence, something that was important to me.
Why hadn't the tennis that you have shown you have appeared before and that it was sure already there?
Because I have had a very big change of mentality, of self-confidence and good teamwork. I think physically the progress has been enormous. She had good shots, but she wasn't ready to hit the balls as well as she should and then hit him well. That adds up a lot. And I played well in tennis, but I have improved things like the right wing a lot.
Is track position very important to you?
Yes, because I play with a lot of support. Since I was little they taught me to hit the ball very well supported, and when I am not supported it is more difficult for me to be precise and play where it touches. I am explosive and if that is not there sometimes, the performance worsens.
Now must he learn to play as a favorite?
Everything has been very fast. In recent years, being around 90 in the standings, she was the least favorite of the match. This is a constant challenge, we must always improve and now perhaps the challenge is learning to play as a favorite in matches and managing that type of pressure.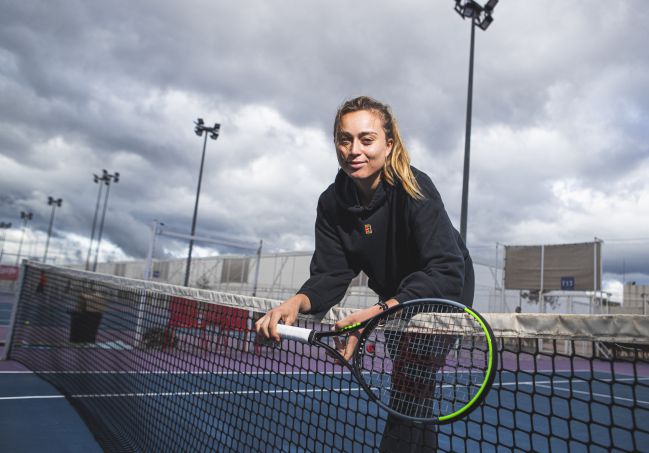 How have these first months been with your new team (Javi Martí (coach), Daniel de la Serna (nutritionist), Sergio Gómez (physiotherapist) and David Antona (physical preparation)?
I have a great team, I have surrounded myself with good people, who help me improve every day, who support me and support me in good times and bad. We are working very good, very hard and we know the way forward.
How do you lower the tension during tournaments?
That great job is done by Javi, because I am a very active person, very intense, and I find it very difficult to disconnect, especially in tournaments, where I think about tennis 24-7. He helps me to have a good balance and tries to make me enjoy the day to day, the road.
Grass season is coming. Are you comfortable on that surface?
It's going to be short, a couple of weeks. I wish it had been longer, but I can't complain because it means that I have done very well on gravel. I like it because it is something different and what is different attracts me. I think it can be adapted well to my style of play and I am really looking forward to starting. The point is that anything can happen on grass, but I come with matches, with confidence, and I hope to give my all and do well.
Do you consider Wimbledon the most prestigious Grand Slam?
Perhaps it is because of its classic appearance and because the grass has nothing to do with the other surfaces. They always say that it is the cathedral of tennis and the atmosphere is special.
Do you think they already see it differently on the circuit?
I hope so. I think that now they know me more and see that I can do good tournaments. It is important to have the respect of the circuit and I hope to win more and more.
How does the family see your transformation as a player?
They are very happy, very calm as well, because they lived through the time when I was very good as a junior and there were many expectations placed on me. It was a moment that could perhaps be similar to now, because people expect a lot. They are proud of the change I have made and the whole process, because I went through hard times.
By ranking it has an Olympic place, do you sign up?
If they are done I will be there, because it is something special that happens every four years and I see myself ready to play. I wish I could get it right.
Are you vaccinated?
Yes, I discussed it with the Spanish Olympic Committee and they advised it, just like the WTA, although on the circuit it is not mandatory.