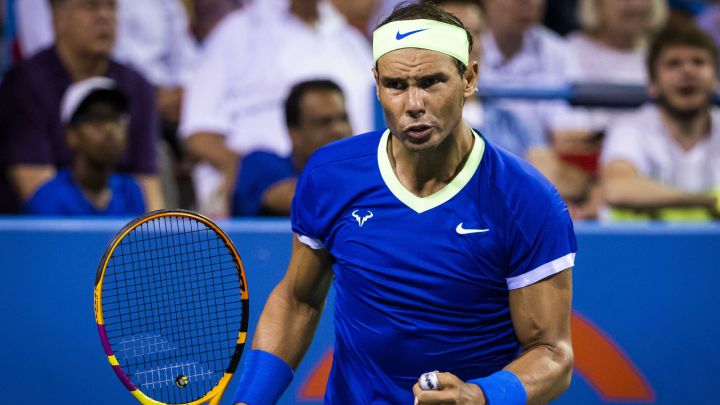 Spanish tennis player Rafael Nadal confirmed this Thursday, after being defeated in the knockout stages of the Citi Open in Washington, that next week he will participate in the Masters 1000 in Canada, which this year will be played in Toronto.
Nadal explained in a post-match press conference that his intention is to play for "try to be as well prepared as possible and continue with a positive evolution" after his competitive hiatus of almost two months.
After giving up playing at Wimbledon and the Olympics, Nadal now has his sights set on the US Open in early September and Washington, Toronto and Cincinnati, if he decides to go, are his preparation.
Nadal confessed "disappointed" for having lost this Thursday's match against South African Lloyd Harris, number 50 in the world, which was just his second match in the US capital.
However, the Mallorcan highlighted the "good news" that his foot discomfort, which forced him to stop, was milder than what he felt last night in his debut.
"The foot has worked better today than yesterday without any doubt, it is good news, this gives me energy to keep going", He said.
Nadal, who was the seed of the tournament, fell in three sets (4-6, 6-1 and 4-6) in a match in which he acknowledged that "he could have done better at certain times."
He said that despite being almost two months away from the tracks, he came to the Citi Open in Washington "with a sufficient base, having trained more or less well."
"What I have lacked has been to play better, in the end this is the reality of sport, I have lacked to play better", he claimed.