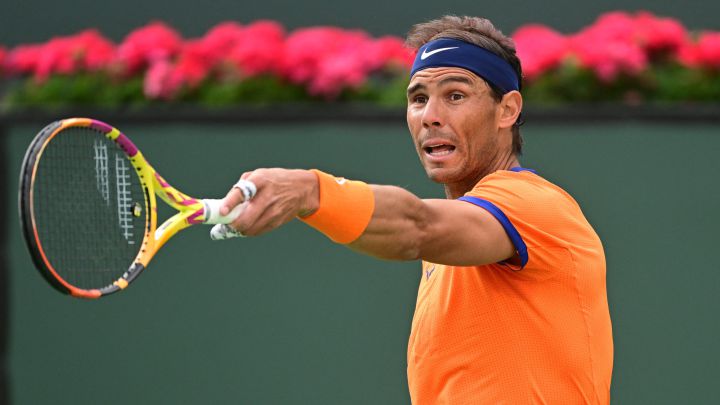 This time, I can't be. The summary, neither more nor less, of Rafa Nadal after losing to Taylor Fritz in the Indian Wells final. The match was twisted from the first games and, despite the drive of the Balearic Islands, who forced the tie-break in the second set, the miracle was not completed. Among the reasons, surely, some physical problems in his left pectoral that, in front of Carlos Alcaraz, already tormented him. Despite this, without excuses, Nadal, at the foot of the track, limited himself to congratulating the American playerthe first local winner since Andre Agassi in 2001, and thanked all the support received during the two weeks of the tournament.
Taylor Fritz: "Congratulations, Taylor. It's a great day for you. Best wishes for the future."
Start of course: "I have tried to give the best of myself these last two weeks. Today has not been possible. I have fought until the end. It has been a very exciting start to the season. Last year I could not compete due to injury, two years ago due to the pandemic and I'm delighted to have been able to play here again."
Public Support: "Thanks for all the support. It's always nice to play against you and hopefully I can keep coming for a couple of years. Thanks to the organization, to the ATP… It's nice to see someone like you, Larry (Larry Ellison, owner of the tournament), supporting tennis and supporting me".
Next steps: "We can be proud of the work we've done and we have to keep training to keep going just as well and living the dream of these last two months."