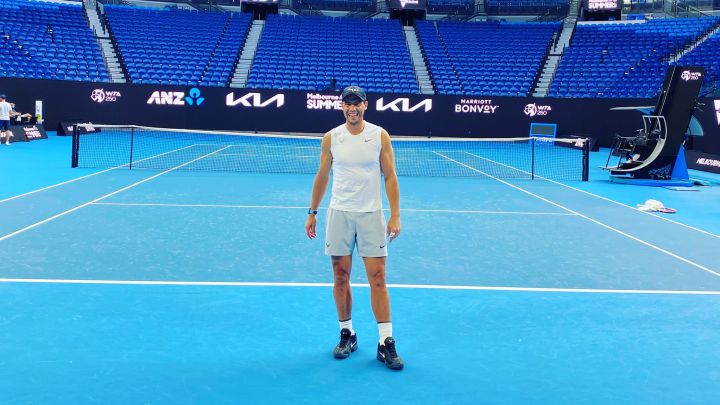 Rafa Nadal confirmed this Friday one of the most anticipated news for tennis fans: every day he is closer to being able to play the Australian Open. The Balearic tennis player is already in the oceanic country after having overcome the coronavirus that questioned his presence on the Australian tour.
Nadal himself confirmed the news through his social networks with a photo on one of the tracks in Melbourne Park, the venue that hosts the Australian Open and the Melbourne ATP 250 in which Nadal is registered (4-9) with this message: "Don't tell anyone … I'm already here."
In this way, Nadal puts an end to the doubts on his calendar after testing positive for coronavirus on the 20th after playing the Mubadala World Tennis Championship., an exhibition tournament in Abu Dhabi. After giving up the ATP Cup, which starts this midnight in Sydney, the Spaniard is already looking at the ATP 250 in Melbourne, where he starts as a great favorite, in his first serious test on his return after his injury with the Australian Open on the horizon .