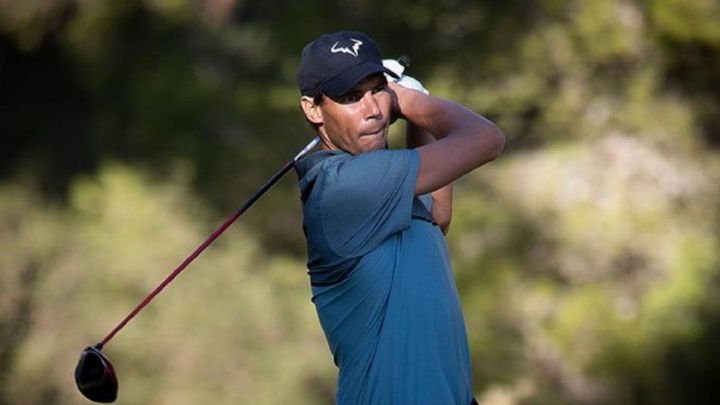 The Spanish Rafael Nadal, who has ended his tennis season to recover from his left foot problems, participates this weekend in the Balearic Mid-Amateur Golf Championship, which is played at the Arabella Son Muntaner club.
The tennis player from Manacor, a great fan of the world of golf and who will not compete on the circuit again in 2021, closed the first day with 79 strokes (+7), six behind the leader, Nicolás González-Camino (73), who surpassed Juan Pedro Manjón (74) in an impact.
Nadal communicated this week through his social networks that he was ending his season due to the need to take "time" since he has been "suffering much more than he should" with his foot for a year. "After having discussed it with the team and family, this decision has been made and I think it is the way forward to try to recover and recover well," said the current number four in the ATP ranking.
"It is a year that I have missed things that matter a lot to me, like Wimbledon, like the Olympics, how the United States Open is going to be now, like many other events that are also important to me. And in view of the fact that during this last year I have not had the ability to train, prepare and compete in the way that I really like to do it, because I come to the conclusion that what I need is time to recover, "he added.