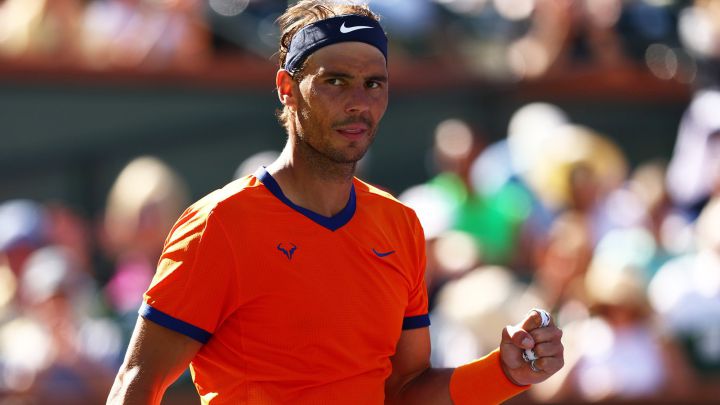 Rafa Nadal continues to make history in the world of tennis at the Masters 1,000 in Indian Wells. After his victory against Daniel Evans, which represents a 17-0 streak at the beginning of the year, equaling the historical beginnings of legends such as Pete Sampras or Roger Federer, the Spaniard has become the first tennis player in history to reach 400 victories in Masters 1,000 tournaments.
Nadal leads this historical ranking with a balance of 400 wins for 83 losses, which indicates a percentage of victories close to 83%.and it does so with some advantage over Roger Federer, second in this classification with 381 wins for 108 losses, and over Novak Djokovic, third with 374 wins and 81 losses, and absent in Indian Wells due to not being vaccinated against COVID-19, according to Tennis TV statistics.
This platform has also broken down how Nadal's 400 victories have been in the Masters 1,000. A large part of these victories have come in two events played on clay: the Masters 1,000 in Monte Carlo (73) and the Masters 1,000 in Rome (68), in addition to the Mutua Madrid Open (54). However, Nadal has also shown that he knows how to win matches in the hard court Masters 1,000 as Indian Wells (56 wins), Miami (40 wins despite the fact that the title is still elusive) and Canada, with 38 wins. The Masters 1,000 in Cincinnati (22 wins), Shanghai (16), Paris (22) and Hamburg (11) complete the 400 victories of Rafa Nadal in Masters 1,000 while the Spaniard continues with his goal of winning Indian Wells, something that in the case of achieving it would allow him to equal Djokovic as the tennis player with the most Masters 1,000 in history with 37 titles.