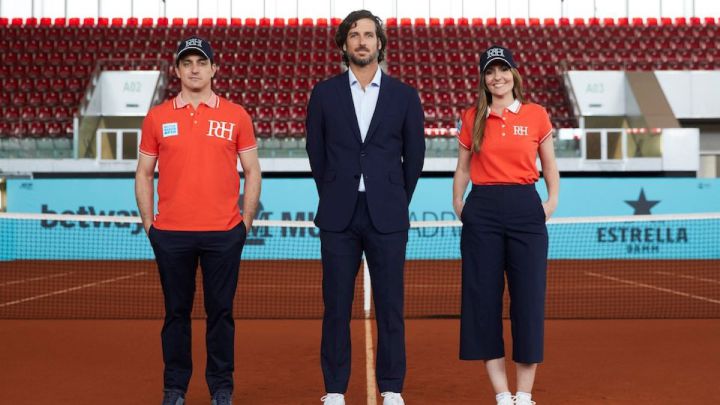 After the suspension in 2020 due to the pandemic, Feliciano López (Toledo, 39 years old) lives his second experience as director of the Mutua Madrid Open, which will have a restricted number of spectators. The veteran tennis player is excited that the tournament, which extended the agreement with the City Council for 4.2 million euros for this year, is an example that events with the public are "possible and safe" and is happy about the high level of participation in both ATP and WTA.
What difficulties have you encountered for the organization of the Mutua this year?
It has not been easy in the situation we are living in, with all the restrictions we have. The main thing is to explain it well to everyone and have a well done protocol, because we are going to be the first big event in Spain in which there are many people. There have been some with a maximum of 1,500 people in Madrid, such as Rafael's concert, a handball game or the World Padel Tour at the Wizink Center, where 18,000 can fit. We have a lot of responsibility because they will look at us with a magnifying glass and we have to do things well. As for the players, it is another type of tournament, with a test upon arrival, the Caja Mágica protected and a safe environment so that nothing happens. New things, questions and aspects are emerging for everyone.
Does having experienced bubble tennis help you as a player?
Yes, because within the team I bring my experience, especially on the subject of tests: how long does it take to arrive, the need to have a laboratory that works for the tournament so that the tennis players when they arrive do not have to be locked up all day in the hotel … For example, sometimes they do antigen tests so they can train until the PCR results are in. The Mutua has the disadvantage of being a combined ATP and WTA event, which have different regulations regarding COVID. You have to find a balance and give an image of responsibility and security. As for the boys, things are relaxing a bit because there are players who felt that it was not worth traveling and wanted more freedom and confidence in the responsibility of each one. Here we are going to be strict because the situation is not yet at its best and we must be cautious.
How is the protocol of the players?
When they arrive in Madrid, they are picked up at the airport and taken to the hotels arranged for the bubble, where they take the test and until they have the result they cannot come to the Caja Mágica. Exceptions are made for those vaccinated or those who have antibodies because they have had the disease. That varies a bit between ATP and WTA. There are lists and some players have permission not to take a test. In the enclosure they have private areas where only they and their teams will be. Unfortunately, they will not be able to go out for a walk or run, although the WTA did not agree very much in principle and it was resolved.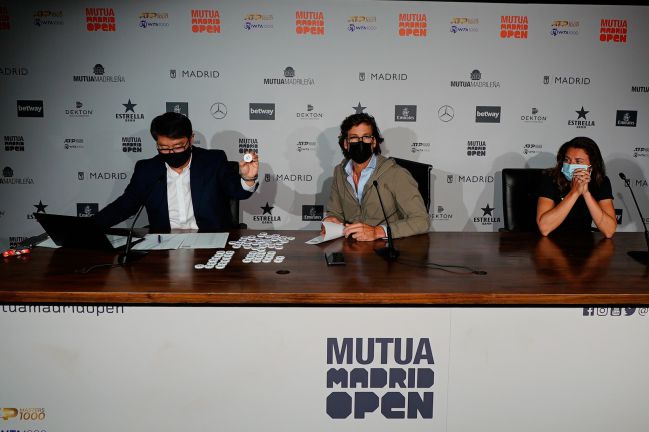 You have already played with the public in Marbella and Barcelona, ​​what did you think?
The fact of seeing people in the stands is already a big change, albeit a little, and here we are going to cover between 35 and 40% of the capacity depending on the track, which is a lot (the Manolo Santana can hold almost 12,500 spectators, so over 5,000 could enter) If we compare it with zero that there have been in many tournaments or a thousand people like in Barcelona, ​​very little, although the atmosphere was great in the final and it gave a very good image.
How are the tickets distributed?
The one on court 1 is sold independently and with those on the central court you can access the outside, training sessions and games where the platform is located. For stage 2 there are also some, but few. People will be well separated and segmented so that there are no agglomerations in the flows, which is what most concerned Health of the Community of Madrid. At the entrances and exits is where we will pay the most attention, because that is when there are more possibilities of contagion. Inside the enclosure is very large and there will be a lot of space. Tickets are nominal, with DNI, and electronic, only groups of four people can meet in the stands and there will be separation in the seats in front and behind.
Are you happy with the participation?
We knew that in these times there is a lot of uncertainty due to travel restrictions, which are improving little by little. But, until now, except for Federer's official discharge from the men's draw, we have everyone. People want to play and they are very encouraged that there is an audience. When the vaccination rate improves, the tournaments will return to normal.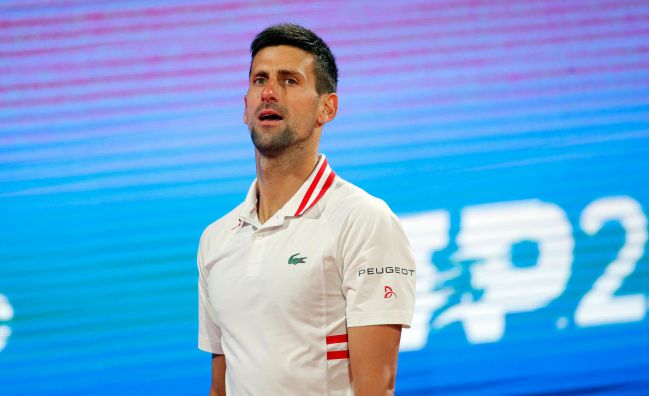 What is known of Djokovic?
So far he has not said not to come and we count on wanting to play in Madrid. There is time until Roland Garros due to the delay of a week, a change like many that there are and that causes players to sometimes vary their plans at the last minute and improvise more than normal. But we have no information that the greats will not come. It must have hurt Nole to lose at home against a rival he hoped to win and you understand how hot it is (He said he did not know if he would come to the Mutual), but we have no news from his team on a resignation.
Apart from Nadal and Djokovic they have opted for Carlos Alcaraz …
It is the invitation that every tournament wants to give, to a young player with great projection. That's what they are for, to help these kids with potential. Hopefully Carlos does well here. It is a great joy for Spanish tennis that there is someone who awakens that illusion, that they want to see him and that they talk about him, although you have to be prudent and not put too much pressure on him. But, obviously, he generates great expectations in the world of tennis and I love that he comes here to play and that people can see him.
How about your match against him Marbella (the Murcian won in three sets)?
I really liked it and I enjoyed it. I really wanted to be able to face a boy like him, 19 years younger, and be competitive. It was not just any game. Outside of the great players, playing against youngsters is very nice. I was impressed by his way of being on the court, the ability to improvise, to make spectacular shots in any position, his character… He has those special little things of potentially unique players. I hope he can develop them and be a great champion.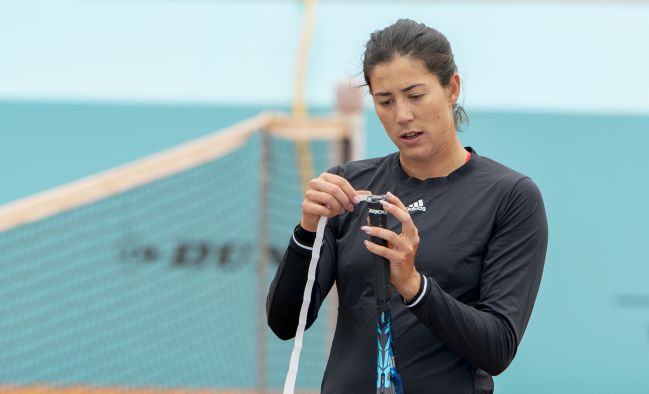 The WTA table has the incentive to count the Spanish women in their best moment, with Muguruza at the helm. How do you see it?
Personally, I would love to see her triumph in a tournament of this level and in Madrid. People expect it and she really wants to do well here. Sara (Sorribes) has taken a level jump with victory on (hard) courts that did not favor her game so much. That is the proof of your level change. Paula (Badosa) has been evolving for a year or so and I like it. Hopefully both of them do well, they are young, with potential and time to improve.
Having said all this, what do you expect from this Mutua Madrid Open?
I hope that we are, once again, pioneers in being able to demonstrate to the whole world, not only to the Spanish, that events like this, in times like the ones we are experiencing, are possible and safe. And that people can enjoy coming here, spending the day and watching good tennis after how bad we have had it this last year and a half. There are people who have not yet been able to see a live football match. The semifinals of the Champions League will be played without a single person in the stadium. We want to be an example and a reason for joy. That from here people see that an event like this can be held in times of COVID. That fans enjoy doing something that was recently unthinkable and this is a turning point towards a life that returns to normal.