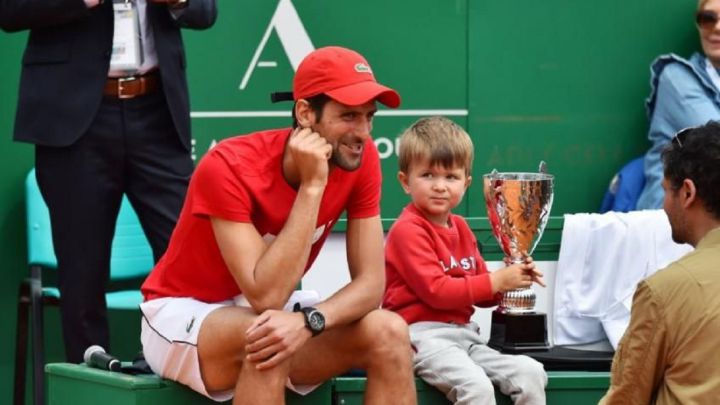 Novak Djokovic said that Stefan, his seven-year-old son, has won his first tournament on the same day that the Serbian tennis player lifted his first trophy after six months at the Masters 1,000 in Rome, describing this success as a "sunshine double" (double sun).
Djokovic beat Stefanos Tsitsipas 6-0 7-6 (5) to triumph in Rome this Sunday, closing a perfect week for the world number one before Roland Garros, which begins this Sunday, May 22. But the 20-time Grand Slam winner was also proud for his son.
"The day started very successfully. My son has won a tournament today. The sun has shone twice today," Djokovic said, adding that his son's victory in a small club tournament will always be in your memory. "He wanted me to enjoy it on the track. He was on a cloud with my family, my parents, my wife's parents, with everyone supporting him. He's very nice."
Djokovic said that he will show his full support to his son if he decides to make his own tennis career. "He's only seven years old. He shouldn't feel any pressure or expectation yet, but he will because it runs in his family. He will draw a lot of attention if he plays tennis, especially in our country," Djokovic added.
Focusing on himself, the 34-year-old said he had stepped up a gear to aim to defend his Roland Garros title and equal Rafa Nadal's 21 grands. "I'd say I'm one of the favourites. I don't spend a lot of time thinking about who is going to win or who has the best chance. I always think of myself. I am going to Paris with the greatest ambition. I like my chances. With the way I've been feeling on and off the track in recent weeks, I can go far."