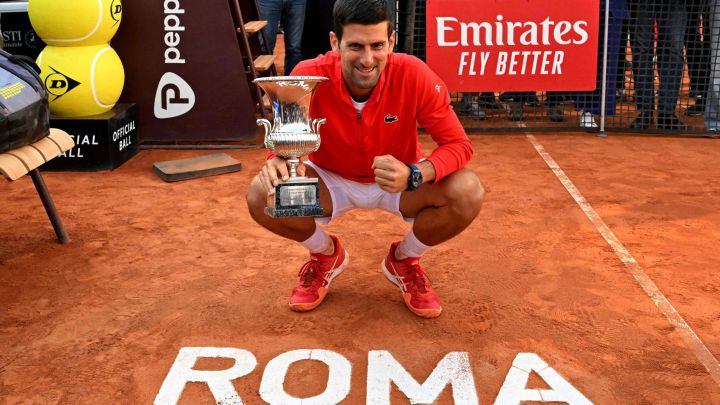 Novak Djokovic's triumph at the Masters 1,000 in Rome has meant to the Serb not only his 38th title in a Masters 1,000, extending to two his advantage with Rafa Nadal (the Balearic has 36), but also opens a gap with Nadal himself and Roger Federer in the race to see who wins more great titles.
With his title in Rome, Djokovic already has a total of 63 major tennis titles spread over 38 Masters 1,000, 20 Grand Slams and 5 Nitto ATP Finalswhich is why it is consolidated at the top of this classification.
After Djokovic appears Rafael Nadal. The Spaniard has 58 major titles, including 36 Masters 1,000, 21 Grand Slams and individual Olympic gold in Beijing 2008.
Further away appears in this battle the Swiss Roger Federer, who has been hampered by injuries for the last two years and who has been stuck in 54 major titles spread over 28 Masters 1,000, 20 Grand Slams and 6 Nitto ATP Finals.
The next big duel to see who adds the most big titles will take place at Roland Garros, where Djokovic can extend his advantage or Nadal close the gap and also increase his difference in Grand Slam titles with the Serb and Federer to 2.