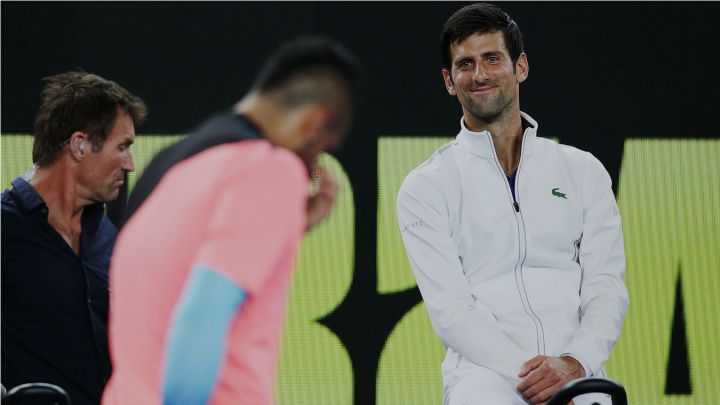 At the press conference after his victory against Andrey Rublev in the ATP Finals, an Australian journalist asked Novak Djokovic what he thought about Nick Kyrgios's statements about the Serbian's stance on vaccination, in which he said that he had every right to make his own decision regarding this matter and also not to disclose information in this regard. Number one answered first gracefully and then eloquently: "That was unexpected (laughs) knowing what was coming from him to me in the last couple of years. But this time I must agree with him that freedom of choice is essential. for everyone, whether it's me or someone else. "
"It doesn't really matter if it's a vaccine or something else in life. We should have the freedom to choose, to decide what we want to do. In this particular case, it's about what you want to put into your body. I have always been an advocate for that and always a supporter of freedom of choice, and I will always be supporting that., because freedom is essential for a happy and prosperous life, "he concluded.
In the same speech, he spoke about his fondness for playing the saxophone, a practice that he confessed is somewhat neglected, and explained the curious reasons: "The saxophone is one of the most difficult instruments to learn. I have not really devoted myself to practicing it, I must say, lately. I have it with me here, but I haven't got it out yet. It's still in the bag. Due to the constrictions I have in the hotel and I want to save my wife, my team and everyone who stays in the hotel the terrible noise that comes out of my saxophone as a beginner that I am, so I will still have to learn. "
Duet with the Turin DJ
Djokovic argued why he likes the sax: "It is a very universal instrument that can go with different types of music in a different environment, so to speak. Also, it is inspiring that it is very challenging to learn. Maybe one day I will be able to play it well to be able to perform together with this great DJ that Turin will be here for a few more years. Who knows".