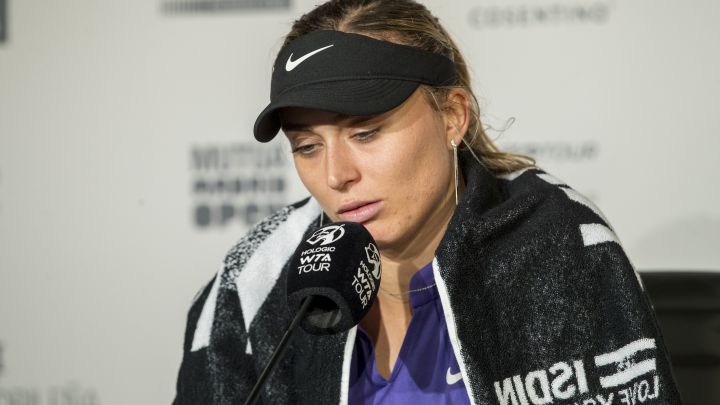 A few minutes after her loss in the second round of the Mutua Madrid Open against Simona Halep, Paula Badosa appeared at a press conference. Visibly affected, the Spanish recognized that it has been a "tough week" and that she needs "a few days of rest". Even, Badosa had to stop for a few moments while speaking because of the emotion.
The match: "I'm fine with the shoulder, and with the match, well, what has been seen. A very good level of hers, thanks to her, and I'm regular. It was my first time against Simona, she reached all the balls and she was very aggressive. I think He played perfect."
What was missing: "Everything. That is why I have only won four games. She has played very well, she has served very well, she has been fast, in the important moments the ball fell on her side. All that remains is to applaud, that is why she is also a champion".
Emotions and stress: "Now is not the best time, I'm pretty bad. It's hard to lose at home… It's been a hard week too. Very stressful, with a lot of things. Also, a tough draw. But this is how it is, and I have to accept it I think I need a few days off, because there are tournaments that seem to be five, and this is the case right now. So yeah, I think I need to rest a little bit."
Wet conditions: "It may be that it didn't help me, there were points where I didn't see where to hurt her. She was very comfortable, everything was working out for her."
Sixth game: "I don't think it was decisive. Everything was going well, an even match. She went up 3-3, then she broke for me, she started to play well and I was more of a failure. To whom you give a little , she takes distance on the scoreboard".