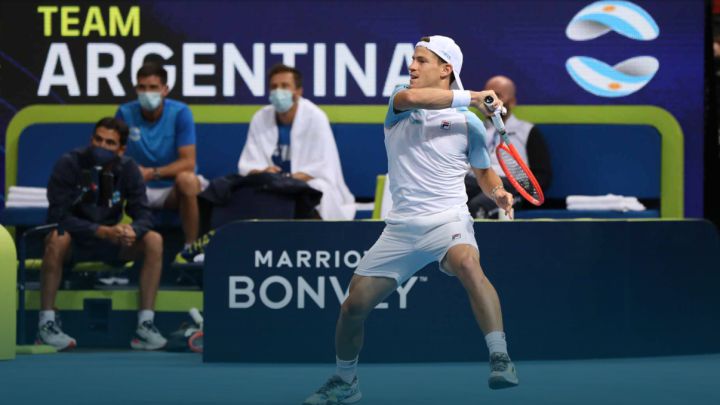 Rarely, very rarely, does it happen that in a knockout of a competition by countries all the matches end with the same result, in the same order and with victories for the same team. This happened in the series that Argentina and Georgia played on January 1 on the opening day of the ATP Cup, played in Sydney.
The albiceleste won with a triple 6-1 and 6-2. Federico Delbonis beat Aleksandre Metreveli, Diego Schwartzman beat Nikoloz Basilashvili and Máximo González and Andrés Molteni beat Saba Purtseladze and Zura Tkemaladze for the same result.
"I got up at 6:15 in the morning and heard the sirens of the Police, I don't know what was happening in the street, a barbarian quilombo. Some were still coming back from the tour and we were just starting. But the truth is that I took it with great grace and with the professionalism it deserves. I'm happy because having made the effort to get up so early the whole team and that it was reflected in a win is very good, "said Delbonis.
Schwartzman explained that it felt "good." "We all know jet lag is hard to get through. I knew I had to be solid, neat, and he was upset and uncomfortable with the time and pitch change. He is a rival (Basilashvili), who is very good at times and irregular at others. I tried to be neat and not much else, but any victory feels very good. "Argentina will play on Monday at 7:30 against Greece.