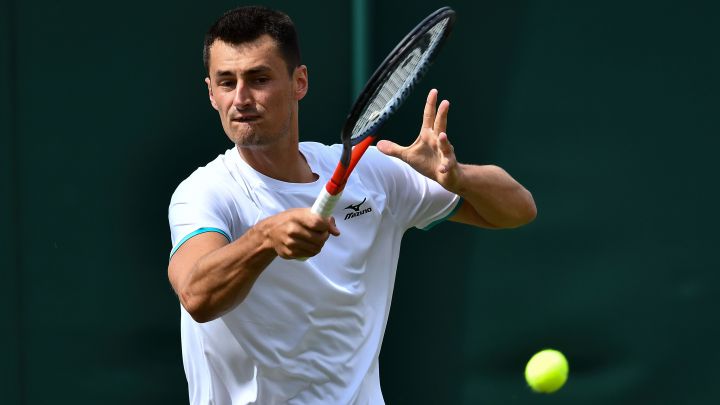 Bernard Tomic had some great tennis moments in recent years, that took him to the 17th position in the ATP ranking, but his indiscipline and some other bad decision separated him from the top positions. Currently, the Australian is number 254 in the world. Professional since 2008, he has four titles in his career and a balance of 186 to 182 in games played. In a recent interview The Courier Mail, recognize who "regrets many nonsense of the past" and that he "hopes" to finish his career in a good way.
"To be honest, the last couple of years I did not even know where I was," adds the Australian, who has been off the slopes since September due to problems with the fingers of one hand. He hopes to be able to play the preliminary phase of the Australian Open, at his 'home'. Precisely, he made a confession about this tournament played in 2021. He went out to play "stoned" the second round match against Denis Shapovalov, and lost in three sets (6-1, 6-3 and 6-2). "I'm nowhere near my best. That takes months and months to get back into that form. There are guys who are 40, 38 and in the top 50, top 100, top 30. I don't want to play professional tennis until I'm 38. It's not something I fight for. I'm good at it. But I don't see myself playing then, "he said.
Tomic regrets that, in his prime, he failed to achieve more: "I was 17th in the world, and I could have been in the top five. I am a little older. A little wiser. I'm not that stupid kid anymore. I think that in two or three years I can reach the top-10. "Time will tell. For now, the Monte Carlo-based player has a lot to overcome to get to these positions of honor.