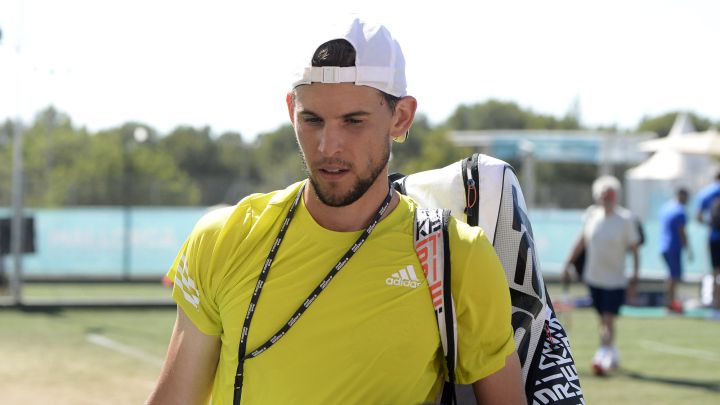 Dominic Thiem continues his dramatic 2021 season in which injuries have prevented him from performing at the level he displayed in 2020, when he won his first Grand Slam at the US Open.
The latest incident in the series of catastrophic misfortunes that Thiem has suffered this year took place this Tuesday at the Mallorca Championships, where he had to withdraw from his match against Frenchman Adrian Mannarino when he was winning 5-2 in the first set after noticing pain on the wrist after hearing a 'crack'.
Now Thiem will have to undergo an MRI to know the extent of the injury and all this less than a week before the start of Wimbledon next Monday, so the presence of the Austrian on the grass of London is more than in doubt.
Alex Stober, Thiem's ​​physiotherapist, expressed his concern in statements to the Austrian daily Krone and hopes that Thiem's ​​has only resulted in a small sprain. "At the moment, we can only guess what it is. He has suffered a wrist injury, like some kind of sprain. We won't know more details until a little later. Sounding 'crash' is never a good sign. I hope be a sprained wrist, with a small injury to the capsule of the carpal bone. "
In this way, and after his injury in Mallorca, Thiem continues with his ordeal in 2021, where he already accumulates the same number of defeats as victories (9-9), some very surprising, such as the one suffered against Pablo Andújar in the first round of Roland Garros. While waiting for the results of the resonance, Thiem already looks to Wimbledon, where in the case of playing he would be somewhat diminished, or to the American tour, where he will try to defend his title at the US Open after giving up competing in the Games from Tokyo.