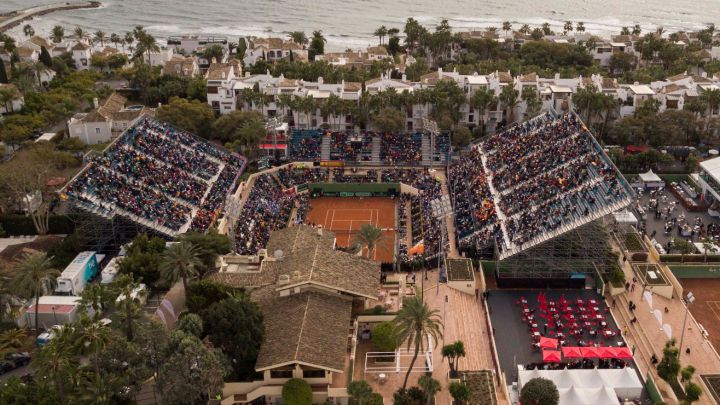 The Puente Romano Hotel Tennis Club in Marbella is the headquarters proposed by the Royal Spanish Tennis Federation (RFET) to host the Davis Cup Qualifier tie that the Spanish MAPFRE Tennis Team will play against Romania on March 4 and 5, 2022.
The International Tennis Federation (ITF) must approve the proposal in the next few days to make the appointment official. Information on ticket sales will be published later.
Tribute to Manolo Santana
With this proposal, the RFET wants to make a heartfelt tribute to the figure of the recently disappeared Manolo Santana, linked to the Puente Romano Tennis Club and Marbella for more than 20 years, when he discovered the city at the hands of his friend Bjorn Borg.
For the occasion, a great act of recognition will be organized for the Spanish tennis player who has defended the national jersey the most times in the Davis Cup., and who led the team that reached the first two finals in history in 1965 and 1967, in addition to holding the most records in the competition.
Great figures of national and international tennis will participate in this tribute to be held in Marbella to coincide with the tie.
Finals ticket at stake
It will be the fourth time that the Davis Cup has visited Marbella. He had previously done it in the Plaza de Toros de Puerto Banús in 2009, and in the same Club Tenis Hotel Puente Romano in 1989 and 2018.
The winner of the tie will qualify for the 2022 Davis Cup Finals, which will debut a new format of 16 teams divided into 4 groups in 4 different venues, Of which will come the 8 teams that will access the final phase in a fifth venue to be designated.