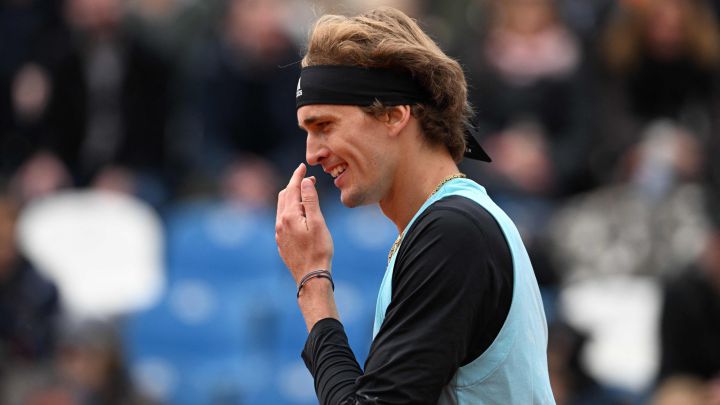 The Danish Holger Rune, invited to the final table of the tournament in Munich, Germany, gave the big surprise by eliminating the German Alexander Zverevthe great favorite, for 6-3 and 6-2 in 1 hour and 41 minutes.
Rune, number 70 in the ATP world ranking, did not give an option to an unknown Zverev, number 3, who lost his serve twice in the first set and twice in the second.
Zverev's stats are almost unheard of for a top 10 as he only won 53 per cent of his first serve points and 37 per cent on first returns.
The Danish tennis player, far from breaking down in the face of the result he was getting, settled down to his game and closed the victory without major complications. In the quarterfinals, Rune will face Finn Emil Ruussuvuori.
Tabilo beats Garin in a Chilean duel
Alejandro Tabilo prevailed in the duel of the two best Chilean tennis players against Cristian Garín 6-3 and 6-4in 1 hour and 34 minutes, in the first round of the Munich tournament,
Germany, which is played on clay. Tabilo, 91 in the ATP ranking, came from a bad result after losing in the first round of the Belgrade tournament last week, but he recovered his tennis against a Garín, number 30, who could not recall his final triumph in the tournament in 2019.
The inconsistency in the serve with two losses in the first set and as many in the second, took its toll on a Garín who he fought until the end without getting any returns for his work and that underlined the victory, also by 2-0 of Tabilo in Santiago this year.
In the round of 16, Alejandro Tabilo will face the Frenchman Hugo Gaston, winner of the American Marcos Giron in the first round by 6-4, 6-7 (4) and 7-5.
Basilashvili is planted in quarters
The Georgian Nikoloz Basilashvili, sixth favorite, agreed to the quarterfinals of the Munich tournamentby beating Belarusian Ilya Ivashka this Wednesday, 3-6, 6-2, 6-4.
It was the first confrontation between Basilashvili (n.20 ATP) and Ivashka (n.44), resolved in the first set in favor of the Belarusian thanks to his strength in the serve and the rest, achieving two breaks of the rival serve.
The second set, on the other hand, was the opposite. Basilashvili returned much better, managing to materialize the two chances he had to break the Belarusian's serve.
In the third, and decisive, set, the Georgian took the rival serve in the first game and kept his own with some solvency (two blank games)scoring in the tenth game of the match, although he already had an opportunity to close it in the ninth.
The last match of the day saw the victory of the Finn Emil Ruusuvuori (n.63), who endorsed a double 6-3 to the American Maxime Cressy (n.65), also accessing the quarterfinals.