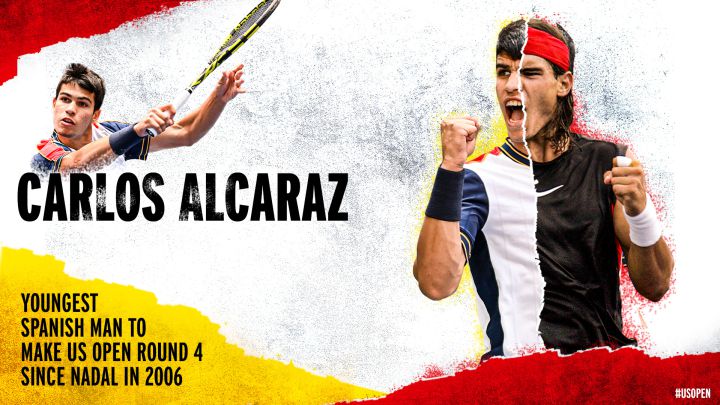 The impressive victory of Carlos Alcaraz against Stefanos Tsitsipas in the third round of the US Open, made the Murcian achieve several achievements related to precocity, who associate him with legends such as Michael Chang, Pete Sampras and Rafa Nadal. In this article we highlight them.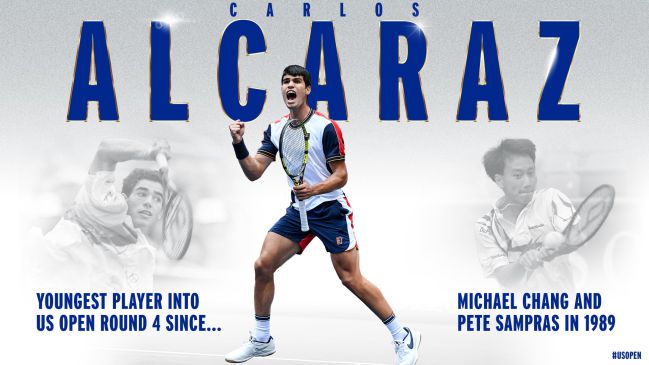 Youngest tennis player to reach the knockout stages of the US Open from Americans Michael Chang (17 years old) and Pete Sampras (18) in the 1989 edition.
Youngest to reach the fourth round of a Grand Slam from Andrey Medvedev (17) at Roland Garros 1992.
Youngest Spaniard to reach the round of 16 at the US Open from Rafa Nadal (19) in 2006.
Youngest to beat a top-3: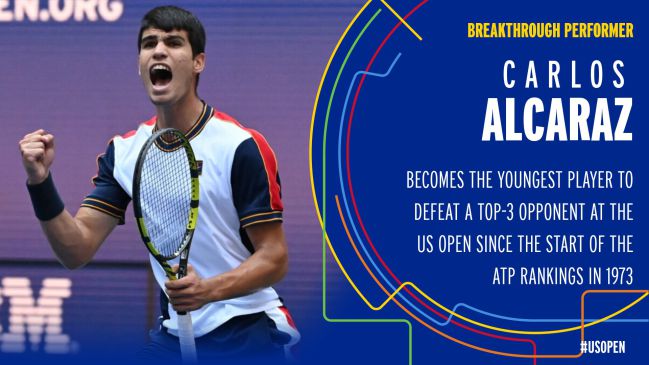 At the US Open since the rankings were established in 1973.
In Grand Slams since Chang (17) beat number one Ivan Lendl and number three Stefan Edberg at Roland Garros 1989.
In an ATP tournament since Shapovalov beat Rafa Nadal in the third round of the Canadian 1,000 Masters in 2017.
Of Spanish tennis since Rafael Nadal to number one Roger Federer at Roland Garros 2005