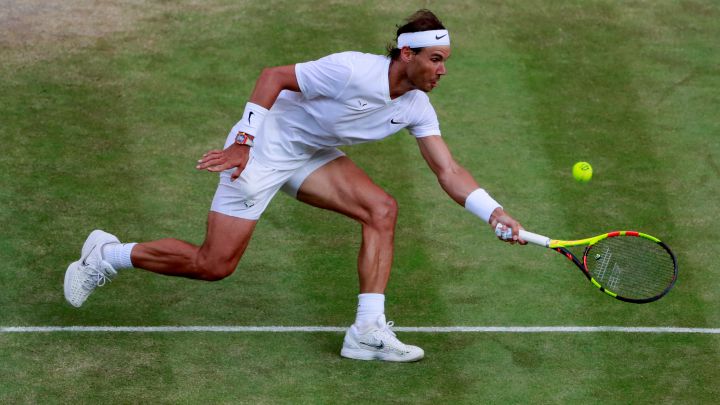 The resignation of Rafa Nadal to compete at Wimbledon has been a great surprise in the world of tennis, since few expected that the Balearic would give up the London appointment in the middle of a fight with Roger Federer and Novak Djokovic to see who achieves more Grand Slam titles .
One of those who wanted to comment on the absence of Nadal at Wimbledon has been the Russian Andrey Rublev during the dispute of the Halle tournament. Despite Nadal's absence, Rublev believes that "there are a lot of players who are very tough to play on grass."
The Russian also revealed how his game has changed for this grass season. "I have had to adapt to the grass, but there are many things that I can improve. For example, with the slice, the volley and move better. To defend yourself on the grass, you cannot defend yourself with high balls like on clay. I think still I still have to improve and I have to play more aggressive. That helps a lot. Kohlschreiber is good on grass and beating him has given me a lot of confidence. "
Finally Rublev confessed that the absence of Nadal in the tournament benefits him. "For players like me, that Rafa Nadal does not play at Wimbledon is a great advantage for me. Still, there are many difficult players on grass. Imagine taking on Struff or Kyrgios in the first round of Wimbledon. On grass it is also very difficult to measure yourself with tennis players who have a great serve ".