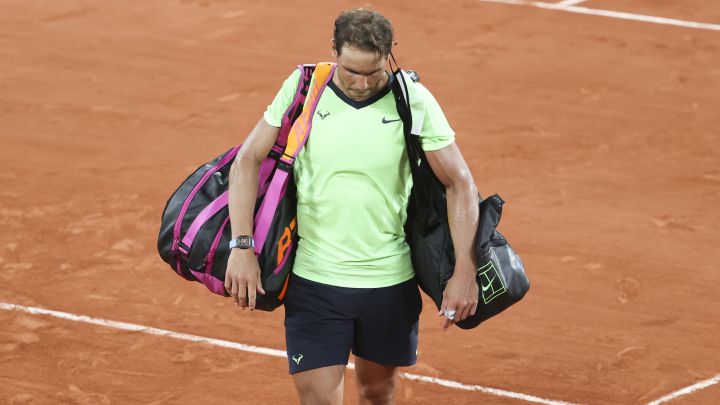 Rafa Nadal's resignation from the Olympic Games was one of the most shocking news for the tennis event at the Tokyo 2020 event. But the loss of the Spanish has not been the only one of a star of the ATP circuit in the face of going to Japan. A problem that is not new in this sport (although not exclusive) because it is a test that, in addition to prestige, it has few other attractions for big racquets.
That it is an appointment that does not distribute points for the ranking or juicy prizes already penalizes him, but this We must add the demand for a very intense calendar and the pandemic context in which the Tokyo event is going to take place., which entails having to comply with a series of restrictions and measures that could be further toughened in the face of competition days. For all this, there have been many tennis players who have seen at the Games a wear and tear that they cannot assume in the middle of the season. At the moment, three tennis players from the current Top-10, five from the top-20 have already announced that they will not attend:
Rafael Nadal
The world number three finished Roland Garros with the idea of ​​thinking about how to face the rest of the season after two months of a lot of wear and tear. Finally won't play neither Wimbledon nor the Games with the idea of ​​"extending his career". "It is not an easy decision," he said.
Dominic Thiem
The Austrian announced "sad news". The Austrian explained that his objective is to focus on the great events of the ATP calendar, that is, he will play Wimbledon for later "Defend my title in the best way possible at the US Open."
Roberto Bautista
"It's been a very intense season physically and mentally, and we have decided with my team to find a balance ", explained the Castellón, number 10 of the ATP. Spain will not have its two best men's rackets.
Denis Shapovalov
The Canadian, 15th racket in the world, assured that he and his team had made the decision not to go to Tokyo and one of the reasons he gave was the strong measures and restrictions with which the Olympic event will be held.
Casper ruud
Norway will not have Olympic representation in tennis after the resignation of Ruud, whose decision is surprising since, unlike some previous cases, he is only 22 years old. "I hope to be present in the future", he assured.
A long etcetera and USA
The Serbian Lajovic (40th in the world) or the Argentines Pella and Delbonis, who have decided to "prioritize the circuit", have been other players who have already confirmed their withdrawal from the Games. More striking is the American case, since it seems that its main rackets will also take that path to compete in one of the appointments of the American tour (ATP 250 in Atlanta is held on Olympic dates) and there it seems that the Isner, Opelka, Fritz, Querrey will be …