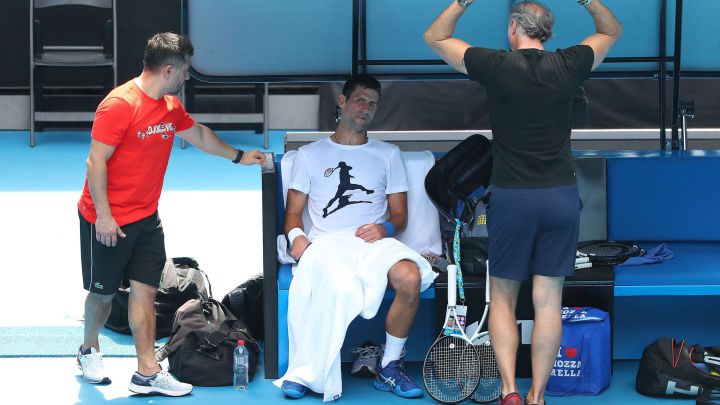 The tennis world continues to be divided around the figure of Novak Djokovic and his victory in the trial against the Government of Australia for the withdrawal of your visa. Several tennis players regret the situation that Djokovic has suffered these days while others think that he should not play in the Australian Open.
Italian tennis player Matteo Berrettini expressed solidarity with the situation the Serbian tennis player is going through since his arrival in Australia. "I have compassion for Novak, that's for sure. Nobody wants to be in his situation," said the Italian.
The situation of the Serbian Australian Nick Kyrgios also lamented, who was emphatic about what has happened these days in Australia. "We know that the media likes to create shit storms with my story and everything related to Djokovic. I feel ashamed as an Australian after seeing what Djokovic has done for us and our sport.. I don't think we have controlled the situation well, but the media like this, they love to divide. "
For their part, other tennis players like Marton Fucsovics have charged hard against the Serbian for not complying with the rules. "People's health comes first, and there are rules that were established months ago that everyone should get vaccinated, and Djokovic didn't. From this point of view, I don't think he has the right to be here." stated the Hungarian tennis player. The Novak Djokovic Case is once again dividing the tennis world.