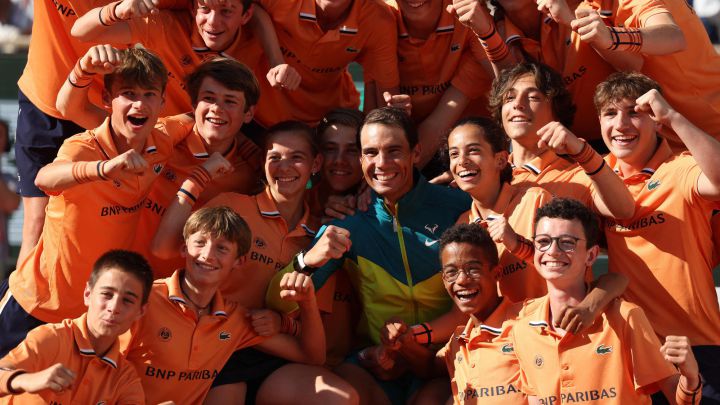 Rafa Nadal's career at Roland Garros is so incredible that it gives rise to a lot of records and figures that feed a legend that seems to have no end. The Spaniard beat Casper Ruud in the final on Sunday to lift his 14th French Grand Slam title, the highest number of successes in the same tournament in tennis history. These are the numbers of the winner of 22 Grand Slams in his favorite event and more successes.
Balance of games: 2,184-1,116 (66.2%)
Balance of sets: 335-34 (90.8%)
Balance of wins and losses: 112-3 (97.4%)
Matches won in three sets: 90 of 112 (two ended earlier due to the withdrawal of the rival)
Rivals defeated: 74 of the 74 different ones he has faced (including 8-2 against Djokovic and 3-1 against Soderling)
Best winning streak: 39 in a row (2010-15)
Best set streak: 38 in a row (2016-18)
6-0: 24 sets won and 0 lost (including one against Federer in the 2008 final, one against Djokovic in the 2020 final, and one against Ruud in the 2022 final)
Balance on their birthdays (June 3): 7-1
Matches lost in three sets: One, in the 2015 quarterfinals, against Djokovic
Titles without losing a set: Four (2008, 2010, 2017, 2020).