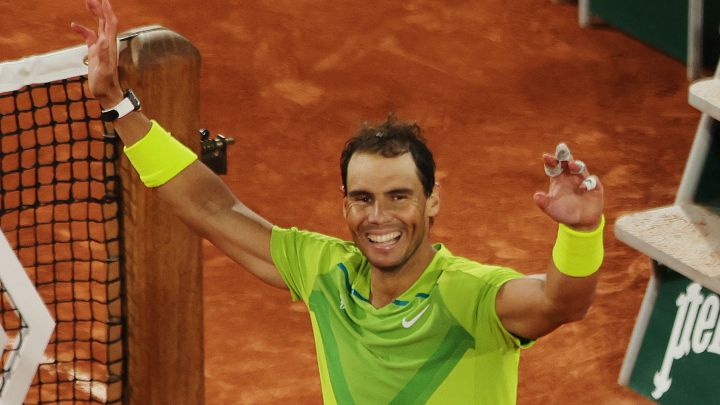 It was 1.20am, when Rafa Nadal was answering questions at the Philippe Chatrier after defeating Djokovic. "Goodnight, this is very exciting and amazing for me. Thank you very much to all. It is very important for me to play here, the most important place of my career. I feel a lot of love in this tournament towards me", the Balearic began by saying.
After 4h12 of play, the Spaniard talked about how the match had been: "It's always a great challenge to play against Novak. I'm very happy about this match against one of the best players in history." Victory 29 against the number one and Rafa clung to the great energy received from the stands as one of the keys: "Of course I feel it in the most important place of my tennis career."
"See you in two days, that's what I can say," Nadal responded to Marion Bartoli's insistence on whether he will play again in future editions. For now, Rafa will be back on the track on Friday to face German Zverev, executioner of Carlos Alcaraz, in the semifinals.