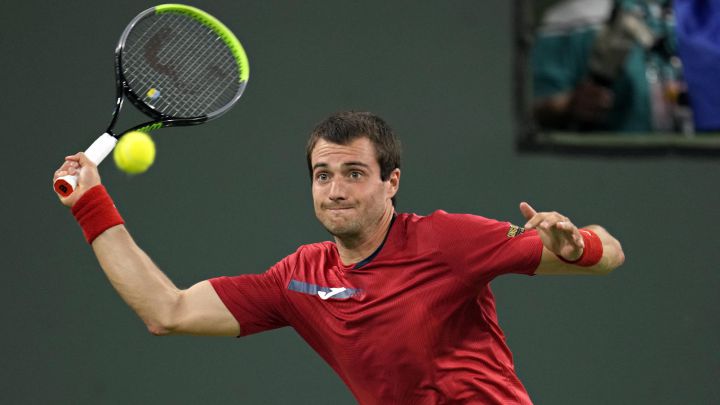 Spanish tennis player Pedro Martínez brilliantly qualified for the Kremlin Cup quarterfinals today by defeating the fourth seed, the Serbian Filip Krajinovic. (6-3 and 6-4)
Daniel Gimeno's disciple achieved the same direct serves as his rival (7) and, in addition, it was much more successful to the rest.
Martinez beat the Serbian, world number 34, in just an hour and a half. Will face in quarters to the seed number 6 of the Moscow tournament, the Croatian Marin Cilic.
In the first round the Spanish, who this year reached the third round in three of the four Grand Slam, he had defeated Argentine Guido Pella.
In Moscow, a tournament that distributes more than $ 700,000 in prizes, Martinez is looking for his first ATP title.