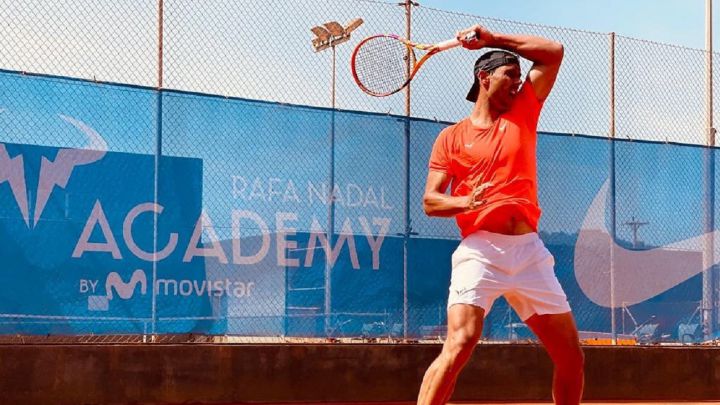 Seeing Rafa Nadal with a racket in his hand is always synonymous with expectation. But when it is after a defeat or an injury, that expectation is transformed into illusion.
The Manacori is already preparing his Grand Slam par excellence. This afternoon, Nadal has published an image on his Instagram account where he is seen with his left foot raised after hitting a ball. "Today in Manacor, at the Rafa Nadal Academy… See you on Wednesday, Paris"titled the photo.
Thus, the winner of thirteen Musketeers Cups will travel this coming Wednesday to the French capital to finish preparing his participation, as AS already announced last Saturday. He will do it together with his usual team, commanded by Carlos Moyá, and Dr. Ángel Ruiz Cotorro, his personal doctor.
After being defeated by Carlos Alcaraz at the Mutua Madrid Open in the quarterfinals, Nadal fell in the second round of the Masters 1,000 in Rome against Denis Shapovalov. What seemed like another very favorable match for him, at 6-1 in the first set, turned into a 5-7 in the second. In the third, the Spanish's obvious limp made it impossible for him to play his game. The Canadian closed the game with 2-6.