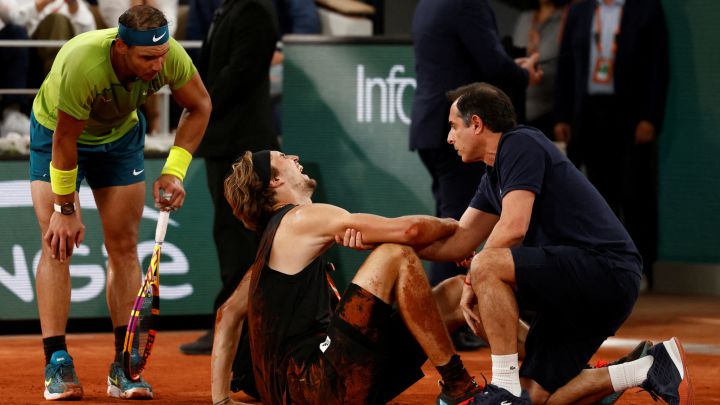 Rafa Nadal will play again at the end of Roland Garros. He has played 13 and has won them all. So He will fight for his 14th Roland Garros and the 22nd Grand Slam. But the ticket to the final had a bitter side: the withdrawal of Alexander Zverev with 7-6 and 6-6 after injuring his right ankle.
"It's very tough. I'm very sad for him. He was playing an amazing tournament. He's a good colleague on tour and I know how he is fighting to win a Grand Slam, but so far he is not having any luck. I'm sure you'll win more than one."predicted the Spanish.
"We had been three hours and we had not finished the second set. It is a great challenge to play against Zverev. For me it's a difficult situation… To be in another Roland final is a dream. But to finish like this, to see him cry inside before going back out on the track with the crutches, it's very hard." Nadal expressed emotion at the foot of the track.