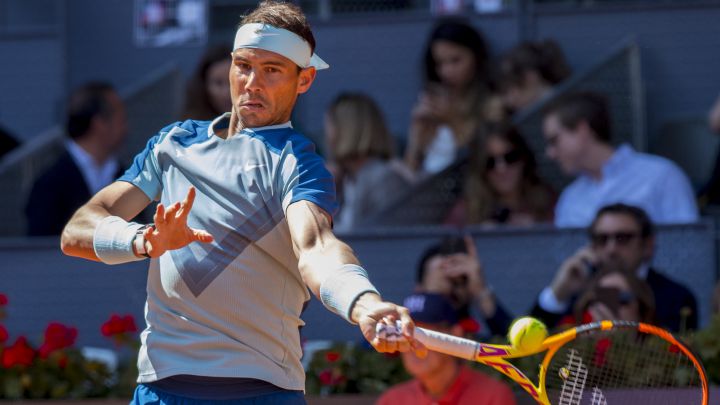 Rafa Nadal had to save four match points to knock out David Goffin and reach the quarterfinals of the Mutua Madrid Open. He suffered, but he is still alive.
"It's not to break the 'epic moment', but it has been an incredible end of the game that I should never have reached with 6-3 and 5-3 and the game controlled. But I come from a time without competing and you have to accept things. I can only demand to fight and that is what I have done with the help of the public. That is the reality", explained the Balearic at the foot of the track.
"I have worked point by point, knowing that things do not end sometimes when you expect and that there is no reason not to keep trying. I would have done it anywhere in the world even if Madrid is special. We prepare to overcome adversity. Otherwise, I would have been into other things for a long time. This is the reality," Nadal continued.
"I needed game rhythm but not so much to be able to face the game tomorrow with guarantees," he said ironically. "I know how I got here and that it's a complicated week. Whatever happens, winning two games is already fantastic news and they will help me a lot, although I'm not giving up anything," he closed.