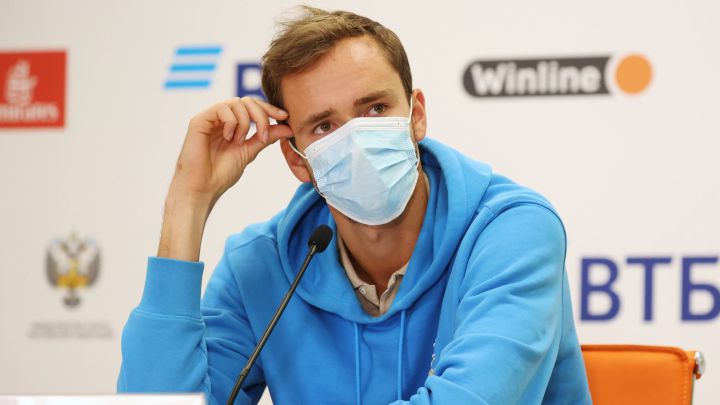 Daniil Medvedev, who a little over a month ago knocked down Novak Djokovic in the US Open final, showed that he has a lot of respect for him in a press conference held during the Moscow Kremlin Cup, a tournament in which you have not participated. The Russian, number two in the world, said that you agree with the one regarding the intention to maintain the privacy of your medical data, given the threat of the Australian Open of not letting players who are not vaccinated against the coronavirus compete in the first Grand Slam of the year.
Asked about Djokovic's words about this mandatory vaccination to be able to fly to Melbourne, he expressed the following: "I really liked what Novak said the other day. Tennis is an individual sport and I will never want to release medical data because my opponents would have information about my possible weaknesses. In this case it must be the same. Vaccination is a personal decision and it is not necessary to disclose such information, I will not. "
The Muscovite hinted, however, that he had received the two doses of vaccine: "I honestly believe that no tennis player will be quarantined, but that those who do not want to be vaccinated will declare that they have some type of injury to justify the fact of not competing, without having to admit that they have not received the vaccine. As for me, I'll just say that I want to play the tournament".