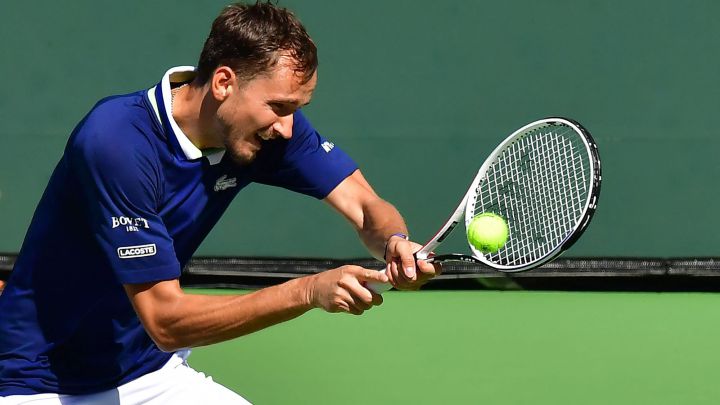 The tennis world continues to look askance at Daniil Medvedev as a result of the invasion that Russia is carrying out in Ukraine since last February 24 and that the Russian tennis player has not yet publicly condemned, although he has expressed his desire to end the conflict once and for all.
In the press conference prior to his debut at the Miami Masters 1,000, Medvedev spoke about the possibility of being left out of some tournaments for this reason. "Look, I try to go tournament by tournament. That means there are different rules to know if I can or can't play. That's all I can say. And I think it's going to be the same every tournament. The next big tournament is in Monte Carlo, where I reside now, and it's a tournament I like too."
The great threat to Medvedev is not playing Wimbledon, since the British government is considering the possibility of not allowing Russian and Belarusian tennis players who do not publicly reject the invasion initiated by Putin in Ukraine to compete, although Medvedev again showed in favor of peace. "I don't know what will happen to Wimbledon. Everyone knows what is going on and of course it is impossible to ignore it. I've always said that everyone has different opinions about what's going on in the world. And I've always said I'm for peace."
Medvedev also confessed that he has his own opinion about what is happening in Ukraine, although he prefers to talk about it with his entourage instead of doing it publicly. "It is very hard in life to talk about what is fair and what is not. Of course I have my own opinion on different topics, but I prefer to talk about them with my familymy wife, because sometimes we may not agree, but we discuss it," he said.