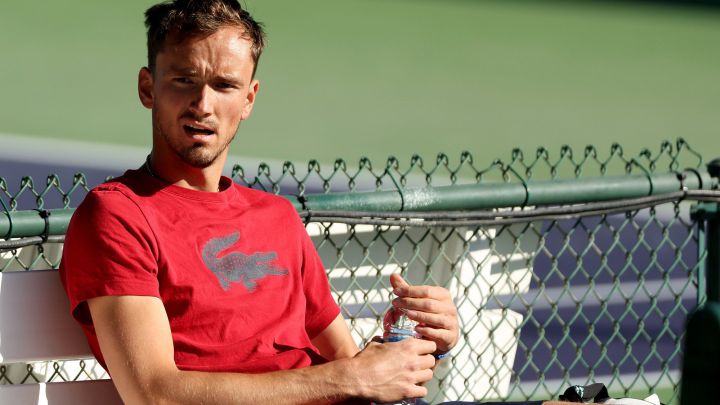 The number one in the world, the Russian Daniil Medvedev, finalizes his set-up to play the Masters 1,000 in Indian Wells, which he will not be able to play under his flag or with the name of his country, as required by the international tennis authorities due to Russia's invasion of Ukraine.
"Our duty is to develop tennis in our countries and around the world and for that you need to play tournaments. For now, the only way to continue is under the organization's flag and you have to follow that rule."Medvedev told the Russian news agency RIA Novosti.
"I hope that this measure is temporary. I am waiting for the moment when I can play with my flag again", added the Muscovite, who opens his status as number one in the world in the first Masters 1,000 of the season. Medvedev will play the Indian Wells Masters 1,000 for the fifth time, in which he has so far never passed the round of 16.