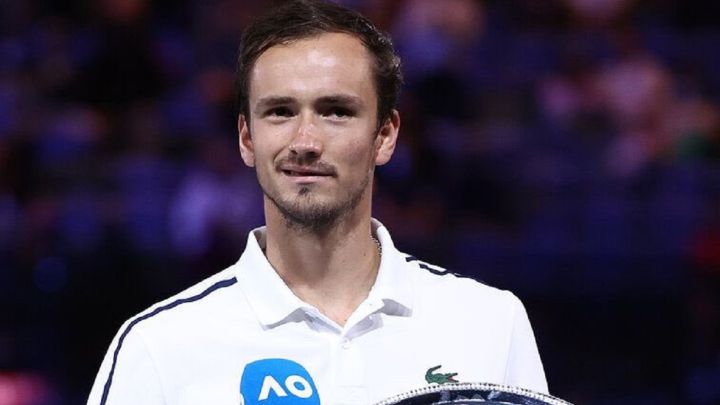 Daniil Medvedev, one of the great unknowns for the Australian Open, after refusing to disclose whether or not they have been vaccinated against the coronavirus, has confirmed that he will play the first Grand Slam of the season.
The announcement has been made by the Russian tennis player himself through his social networks, where he has published a photo posing with the runner-up trophy of the 2021 edition along with the comment "See you in January, Australian Open!"
Thus Medvedev, who has not yet revealed if he has received the coronavirus vaccine, confirms his presence in the tournament with Rafa Nadal, who assured that he will be in the Australian Grand Slam.
Who has not yet ruled on whether he will play in the Australian Open is Novak Djokovic, who like Medvedev has not revealed if he has been vaccinated, and that it is awaiting an official statement from the tournament organization on the measures it will take during the competition to decide whether or not to go to Melbourne.