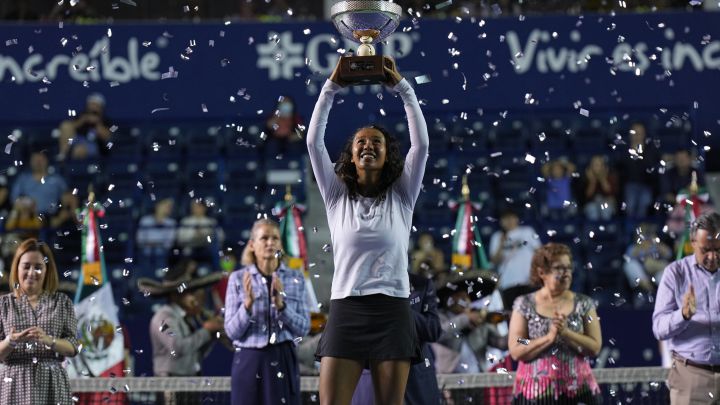 Canadian Leylah Fernández, US Open finalist, saved five match points in the third set to win 6-7(5), 6-4, 7-6(3) over Colombian Camila Osorio and retain the title at the Monterrey Tennis Open.
Fernández, twenty-first in the world ranking, started aggressively, broke serve in the second game and took a 4-1 leadwith good performance from his first serve, however, Osorio recovered from a break point in the sixth game and broke in the ninth.
With 80 percent of the points won on the first serve, 'slices' that took the Canadian out of the comfort zone and good defense, the Colombian caused the 'tie break' that she won 7-5 to take advantage.
In the second round, Fernández was once again better at the start, breaking his rival's service in the second and fourth games, however, in the fifth he did not confirm and Osorio began to press. Leylah saved a triple break point in the 10th to take the set 6-4.
The deciding set was one of emotions. For the third time Leylah started with a 'break' in the first game, however Osorio returned the break of the service and thus they reached the fourth, in which the Colombian took advantage of her mobility throughout the court, placed points near the lines and broke.
With cold blood, Fernández maintained the level of his tennis, he recovered the good sense in the returns and in the seventh game he broke to cause a 4-4 in the eighth.
Osorio, player 44 in the world, reached the twelfth 'game' with a 6-5 advantage. She came out to win and caused four points for the game from which Fernández escapedthe last one after waiting for a lighting failure.
In the tie break, the Canadian with Ecuadorian roots made a mini break in the fifth point, another in the ninth and won 7-3 to revalidate her status as champion after a fight of 2 hours and 52 minutes.