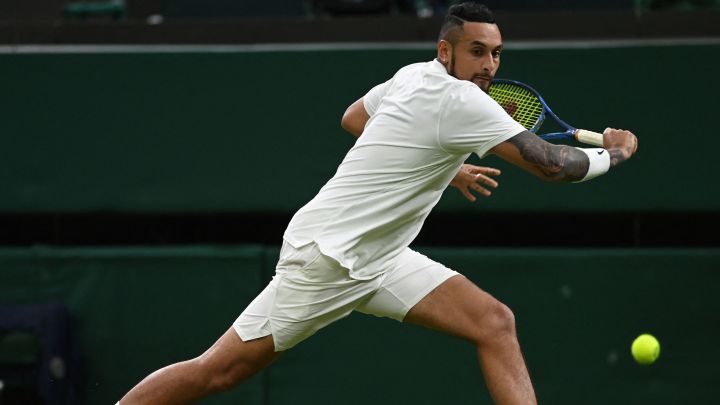 Nick Kyrgios ended an atypical 2021 season in the Laver Cup in which he has played very few tournaments due to fear of the coronavirus pandemic and where in some of them he has played weighed down by a knee injury.
An ailment that Kyrgios himself has made known this Tuesday through his social networks, where he has assured that he has been fighting this injury for the last two months. "Hi guys, for the last two months I have not been 100% healthy. I have been battling a patellar tendinopathy in my knee and continuing to play without full treatment could aggravate the pain and lead to further complications. "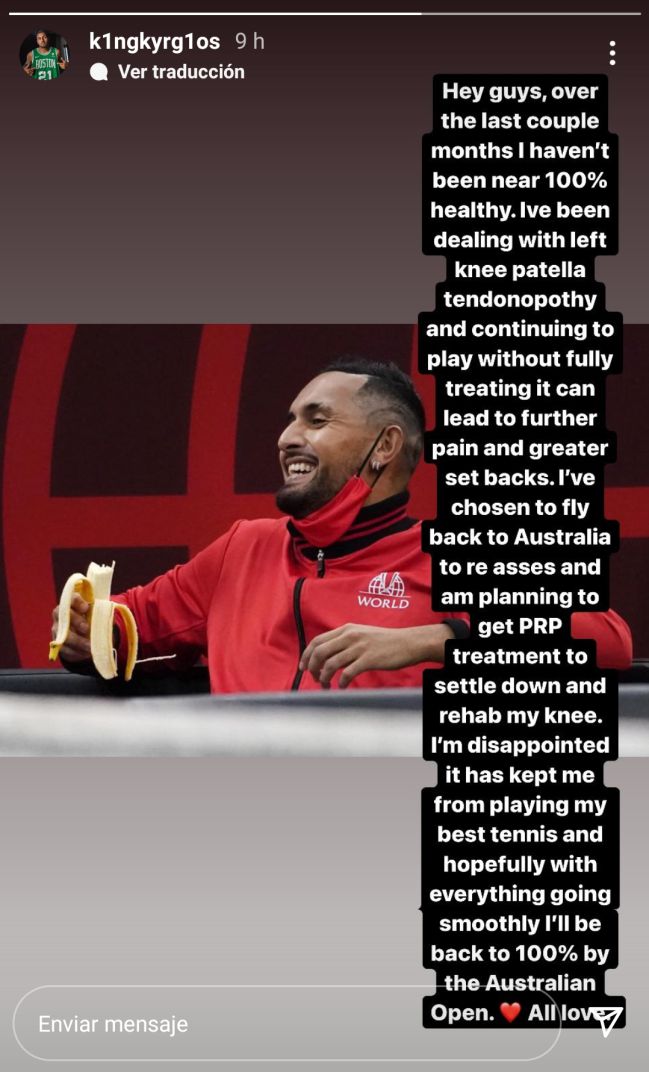 For this reason, Kyrgios has decided to go for the platelet-rich plasma treatment, also known as PRP. A treatment that other tennis players such as Rafa Nadal have undergone to try to put an end to his knee discomfort. "I have decided to fly back to Australia to reassess it and I have planned to undergo a PRP (Platelet Rich Plasma) treatment to settle and rehabilitate my knee. I am disappointed but hope this helps me play my best tennis And that everything goes smoothly so that I can be 100% at the Australian Open. I love you".