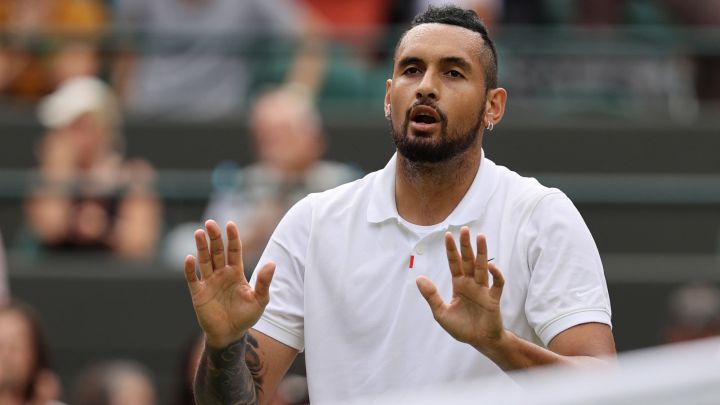 The announcement that the Tokyo Olympic Games will be held without an audience in the stands in most competitions has led to several athletes making the decision not to attend the Olympic event that begins on July 23.
One of the last to renounce the appointment has been the Australian Nick Kyrgios, about whom it was already rumored that he would not go to Tokyo, something that the tennis player himself has confirmed in the last hours with this message written in an Instagram story : "Hello guys. I want you to know that I have given up playing in the Olympics. It is a decision that I have not taken lightly. It is my dream to represent Australia at the Olympics and I know that I may never have this opportunity again. But I also know myself. The thought of playing in front of empty stadiums doesn't sit well with me. I've never done"
Kyrgios also justifies his resignation to have an Australian tennis player go in his place as he recovers from the injury that caused him to retire at Wimbledon. "I also don't want the opportunity to be missed for a healthy Australian athlete to be prepared to represent the country. I will take as long as I need to get my body in perfect shape. Good luck to all Australians who will compete in the Games and see you soon. in the tracks".
In this way Kyrgios joins the long list of tennis players casualties for the Olympic Games, where there will not be stars like Rafa Nadal, Dominic Thiem, Roberto Bautista or Serena Williams among others … and where the presence of Roger is still in the air Federer after his loss at Wimbledon.