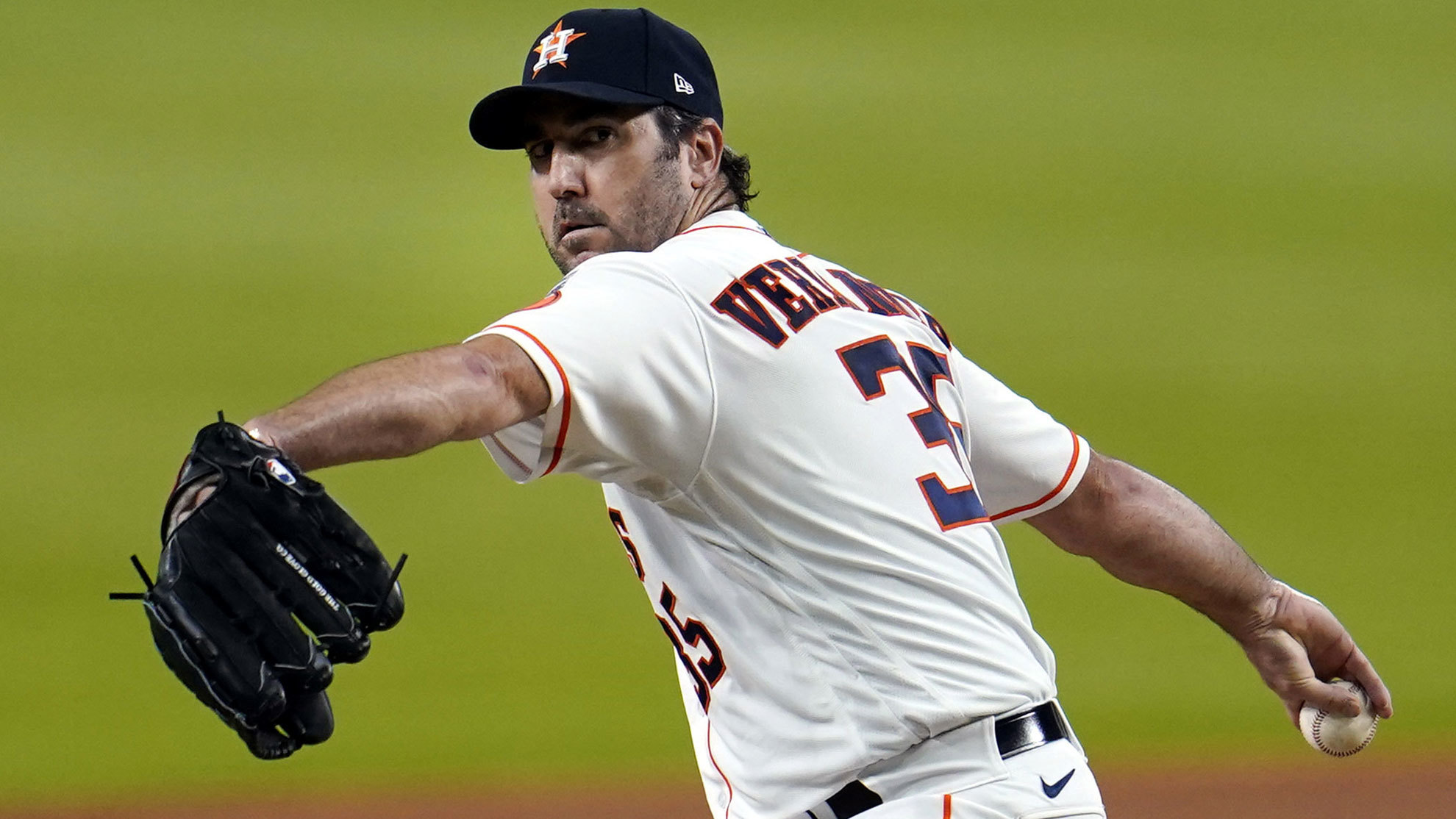 TOhen it was his turn to watch Houston march through the 2021 playoffs from the outside, Justin Verlander considered lending a hand – an arm, reality – to the cause.
The two-time Cy Young Award winner has barely pitched in a game since 2019, but his bullpen sessions while rehabbing from surgery were so encouraging that he was sure he could get out to major league hitters.
"My doctor made it very clear," Verlander said. "If you want to go out big and sacrifice yourself, then you have to pitch in the World Series. But if you want to pitch a couple more years, which is what you've told me, You'd be an idiot if you decided to do that."
Verlander's return in an Astros uniform waited until Sunday and was on the back diamonds of the Ballpark of the Palm Beaches, the spring complex of the Astros, at the start of their preseason.
Verlander threw 40 pitches in two simulated innings. He used his fastball and other changeup pitches when facing batters. — mostly from the minors — but Michael Brantley went to the batter's box.
"I'm in a cloud", Verlander said.
He indicated that is "one step behind" what it would normally be as opening day approaches, but that's intentional.
Verlander applied a lesson learned in 2020, when the COVID-19 pandemic put a stop to preseason 10 days before the opening date. When the regular season began in July, Verlander pitched just one game before quitting.