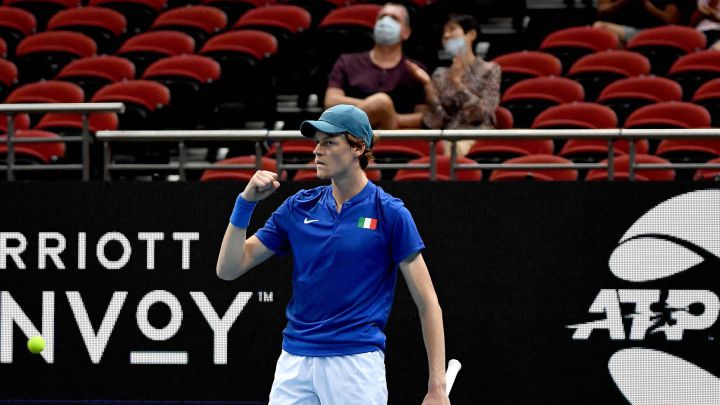 Italy showed this Tuesday against France that they still have a chance to get into the semifinals of the ATP Cup despite the resounding stumble on the opening day against Australia. The Italian team displayed their best tennis this time with Jannik Sinner and Matteo Berrettini to endorse France a resounding 3-0 that leaves the French already eliminated from the tournament.
The Italian show began with Jannik Sinner's victory over French number two Arthur Rinderknech. 'The Alien 'was very confident when serving (86% of points won with the first service) and took advantage of two of the six break options he had to take his match against a Rinderknech who went from less to more but who fell in two sets by 6-3 and 7-6 (3) in just over an hour and a half.
Thus came the turn of Matteo Berrettini, the Italian number one, who was hungry for revenge after his tough defeat against Alex de Miñaur and fulfilled it against Frenchman Ugo Humbert, that had grown after his victory against Daniil Medvedev. Berrettini asserted his service effectiveness (18 direct aces) and took advantage of the only break that occurred in the match (he did not grant a single break to Humbert) for himwin the match, not without suffering in the second set, 6-4 and 7-6 (8) and consolidate the triumph of Italy. A victory to which both Berrettini and Sinner put the finishing touch with their victory in the doubles Against the experienced French couple formed by Fabrice Martin and Edouard Roger-Vasselin by 6-3, 6-7 (7) and 10-8. Italy is still alive in the ATP Cup but their place in the semifinals will be played this coming Thursday against Daniil Medvedev's Russia.